Boys athlete of the week: Steven Rubio, Bliss
Junior Steven Rubio scored six goals in three games to lead Bliss to a second-place finish at the 3A boys soccer state tournament last week.
In the first round of the state tournament Thursday, Rubio scored the Bears' first goal and assisted on the second in their 2-1 win over Sugar-Salem. He scored four goals in the team's 5-1 semifinal win over Snake River, then scored 90 seconds into the Bears' 2-1 state championship loss to Weiser.
Girls athlete of the week: Kennedi Evans, Twin Falls
Senior Kennedi Evans led Twin Falls volleyball to three wins and their ninth straight District IV title last week. Evans, a University of Utah commit, had 27 kills in a total of nine sets.
She recorded five kills against Wood River on Monday, seven kills and eight blocks in the district semifinal game against Burley and 15 kills against Burley in the district championship game.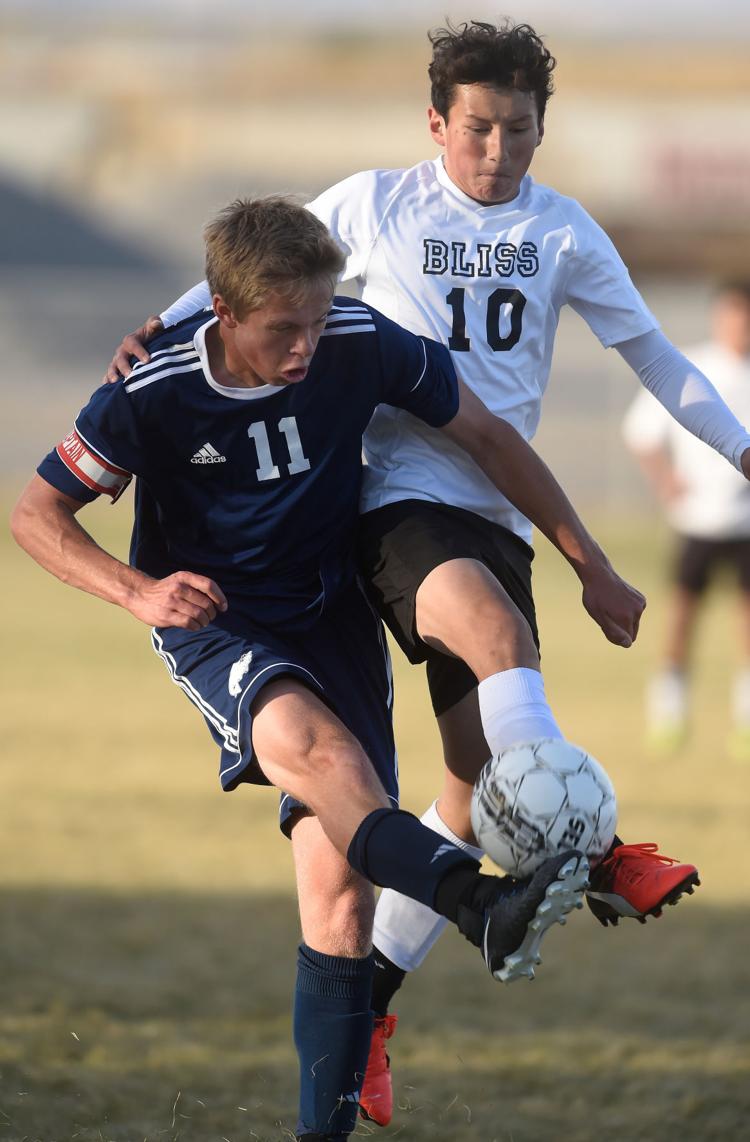 Past fall athletes of the week
Week 1: Twin Falls' Madison Glascock and Carey's Houston Hennefer
Week 2: Raft River's Keegan Chatburn and Lighthouse Christian's Haylee Grossman
Week 3: Community School's Lily Fitzgerald and Filer's Josh Hughes
Week 4: Twin Falls' Taryn Casperson and Canyon Ridge's Caitlin Crist
Week 5: Declo's Keegan Duncan and Twin Falls' Mattalyn Geddes
Week 6: Minico's Larry Vega and Wood River's Emily Thayer
Week 7: Carey's Kodi Green and Gooding's Shane Jennings
Week 8: Oakley's Austin Bedke and Buhl's Madison Somers