Girls athlete of the week: Kodi Green, Carey
The Carey volleyball team lost its first conference match of the season, but Green and the Panthers were nonetheless impressive. On Tuesday, the junior tallied nine kills and a block in a five-set win over Dietrich. On Thursday, she nearly pulled off a double-double with nine kills and nine blocks in a five-set loss to Lighthouse Christian.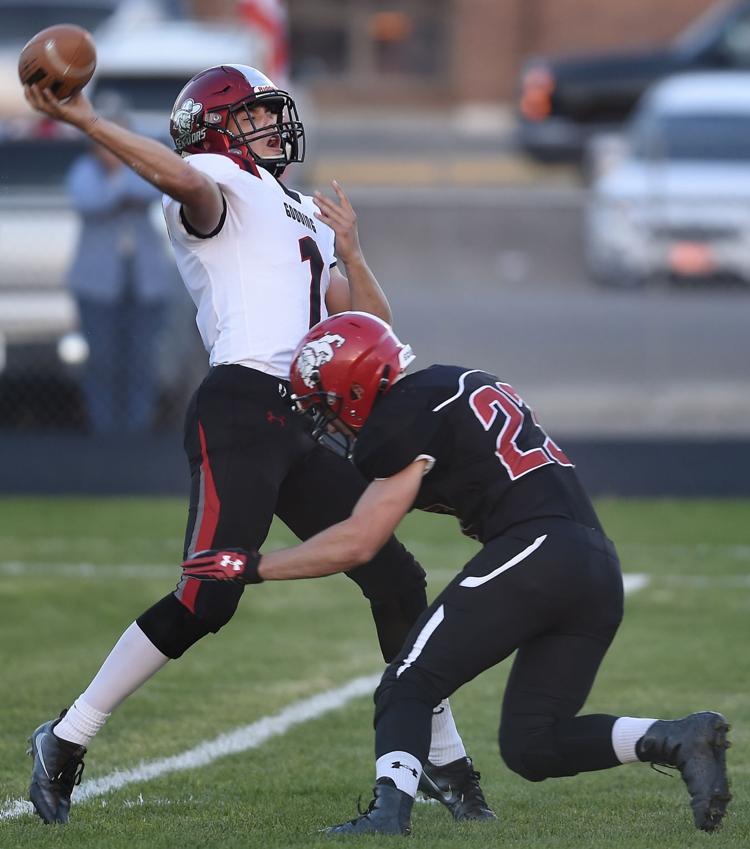 Boys athlete of the week: Shane Jennings, Gooding
Jennings was a dual-threat terror in the Gooding football team's 70-28 conference win over Filer on Thursday night. The sophomore quarterback completed 10-of-18 passes for 255 yards and five touchdowns. On the ground, he compiled 106 yards and two TDs on 10 carries.
Past fall athletes of the week
Week 1: Twin Falls' Madison Glascock and Carey's Houston Hennefer
Week 2: Raft River's Keegan Chatburn and Lighthouse Christian's Haylee Grossman
Week 3: Community School's Lily Fitzgerald and Filer's Josh Hughes
Week 4: Twin Falls' Taryn Casperson and Canyon Ridge's Caitlin Crist
Week 5: Declo's Keegan Duncan and Twin Falls' Mattalyn Geddes
Week 6: Minico's Larry Vega and Wood River's Emily Thayer