Girls athlete of the week: Madison Glascock, Twin Falls
Glascock led the Twin Falls girls track team to a first-place finish at Friday's Tim Dunne Invitational. The senior sprinter won the 100-meter dash (12.46 seconds) and the 200-meter dash (26.80), and she contributed to two relay victories in the 4x100 (52.07) and the 4x200 (1:52.45). Ashley Hutchinson and Aubrey Stansberry also ran in both relays for the Bruins. Madison Hicks was the team's fourth 4x100 member, and Elisabeth Plouy ran in the 4x200.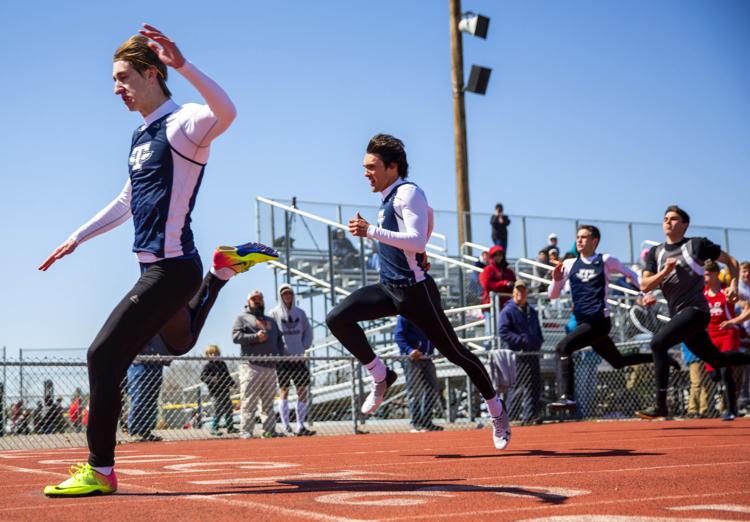 Boys athlete of the week: Muamer Mujic, Twin Falls
The Twin Falls boys track team finished second to rival Canyon Ridge at the Tim Dunne Invite, but Mujic did all he could. The senior sprinter earned four first-place finishes in the same events that Glascock won: the 100 (10.96), the 200 (22.48), the 4x100 (44.0) and the 4x200 (1:32.87). His teammates in both relays were Connor Bradley, Drew Meyerhoeffer and Preston Meyerhoeffer.
Past spring athletes of the week:
Week 1: Twin Falls' Kenzie Connell and Kimberly's McKade Huft
Week 2: Buhl's Jose Espinoza and Canyon Ridge's Taylor Huddleston
Week 3: Kimberly's Desi Overacre and Wendell's Felipe Paniagua
Week 4: Twin Falls' Kylie Baumert and Minico's Drake Miller
Week 5: Minico's Rylan Chandler and Kimberly's Kirie Taylor