This is how loaded the Snake River Conference has been — with a win on Friday, the Valley High School football team will take over first place in the conference; with a loss, the Vikings will be fighting for their playoff lives.
Valley (6-1, 4-1 SRC) travels to Oakley (5-1, 5-0) on Friday for the Times-News Game of the Week. Both teams are battered as they enter perhaps their biggest game of the regular season.
"We wouldn't want to have it any other way," Valley coach Ryon Jarvis said on this week's Magic Valley Sports Podcast. "If you're gonna make some waves in the playoffs, you've gotta win some big games. I don't want it to be easy at this time of the year."
Right now, Oakley is No. 1 in the SRC, and Valley is No. 2. Three of the conference's teams will make the playoffs, and five of them are still alive.
Challis and Grace are tied for third in the SRC at 4-2, and they play each other on Friday in their season finale. Raft River (3-2) is fifth, and it finishes the season against Hagerman and Oakley.
This logjam creates a jumble of tiebreaker scenarios and Kansas City playoff possibilities. But Valley and Oakley are in good position, even though one of them will lose Friday night.
"We like the fact that we have some tough teams at the end of the season," Oakley head coach Kade Craner said on the podcast. "Those first four, five games get us ready for those last two or three that are just barn burners and tough."
A Hornets win on Friday will give them the SRC's No. 1 seed. A Vikings win would vault them to the top of the conference, and they could clinch the top seed with a win next week over Glenns Ferry (0-7).
"I told the kids, 'Every game's not crucial in that you don't get a chance, because there are three teams that get to go to the playoffs. But every game is crucial if you want to win a conference championship,'" Jarvis said. "That's our goal right now, winning the conference."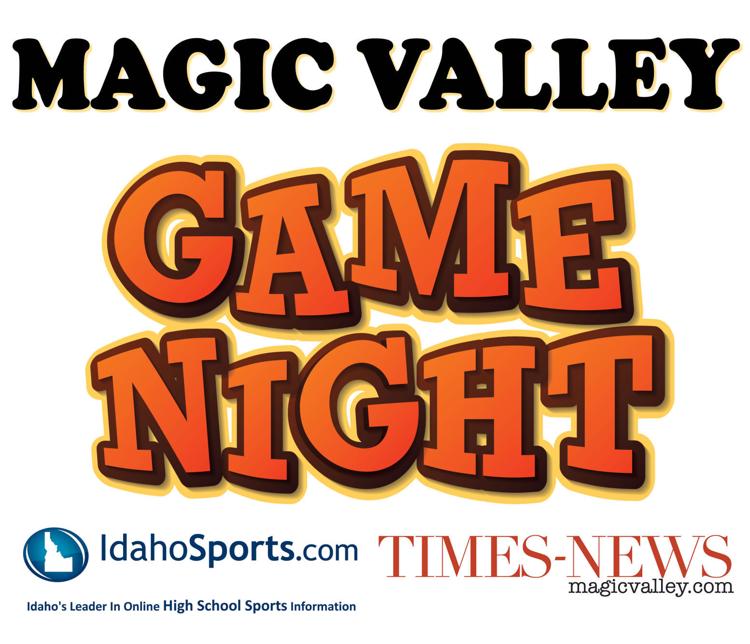 At the very least, Valley needs to win one of its next two games to stay in the running for the playoffs, which it missed last year. If the Vikings go 1-1 over that stretch, they'll finish 5-2 in conference. Only one of Challis and Grace will finish at 5-2, and Raft River's best-case scenario is a 5-2 conference record.
If Challis beats Grace and Valley wins one of its next two games, Valley is in (it beat Raft River and thus owns the tiebreaker over the Trojans). If Grace wins, Valley wins one of two and Raft River wins out, a Kansas City playoff would determine the No. 2 and No. 3 seeds, as IdahoSports.com's Matt Harris detailed. Grace beat Valley, Valley beat Raft River and Raft River beat Grace, a sequence that negated head-to-head tiebreakers.
A Kansas City playoff would likely be Oakley's fate, too, if it loses its next two games.
It's a complicated situation made muddier by Valley's 42-40 loss to Grace last week. That outcome not only kept the Grizzlies in the mix, it forced the Vikings to either win a tough road game this week, or win one of two games and hope for some good fortune.
"You've gotta be ready to play every snap," Jarvis said. "We knew Grace was good. We're definitely not taking anything away from them. I've said it all year, there are seven teams that can potentially win this thing, and they're definitely one of them."
Valley is still without its star receiver/defensive back Victor Lopez, and Oakley also lost a vital player. Craner said junior quarterback Tate Cranney broke his leg last week is the Hornets' 34-14 win over Challis. He'll miss the rest of the season.
In Cranney's place will be sophomore Chandler Jones, who immediately gets thrown into the fire with Valley, the No. 4-ranked 1A Division I team in the latest state media poll.
"We like the things he does," Craner said of Jones. "We're a lot different than what we've put on film for people to watch, I believe. Trying to find a silver lining in a dark cloud."
Despite the injuries to Cranney and senior running back/defensive back Daxton Gillette (arm), No. 2 Oakley has its sights on a state championship. Its only loss this season was at Raft River, and that game didn't count toward the conference standings.
Both teams understand the cloudy playoff picture, as much as they try to focus on one game at a time. They have each other's full attention this week. Barring a shocking upset next week, a win Friday night guarantees a state berth.
"You know the games that you've gotta get through to put yourself in a position to be there at the end," Craner said. "We've put ourselves where we want to be at this point. Now, we gotta go play a good football game on Friday night and see how it plays out."