KIMBERLY — Cameron Andersen went into last football season with one game in mind: September 30 at home against Kimberly.
Andersen, the head coach at Gooding, knew Kimberly was one of the state's best 3A teams, so it made sense to elevate the Kimberly game above the rest. But he betrayed the classic coaching cliche, "One game at a time." Gooding lost that game 33-26.
On Friday, Andersen and the Senators (4-1) will travel to Kimberly for another battle with the Bulldogs (3-1). It's the SCIC opener for both teams, and it will likely determine who wins the conference. But Andersen has tried his best to treat this game like any other.
"Games like Kimberly last year woke a guy like me up. ... We changed this year," Andersen said. "We wanted to enjoy winning and losing in all of those situations and suck out all of the lessons you could get from it. The boys are enjoying football more this year because of it."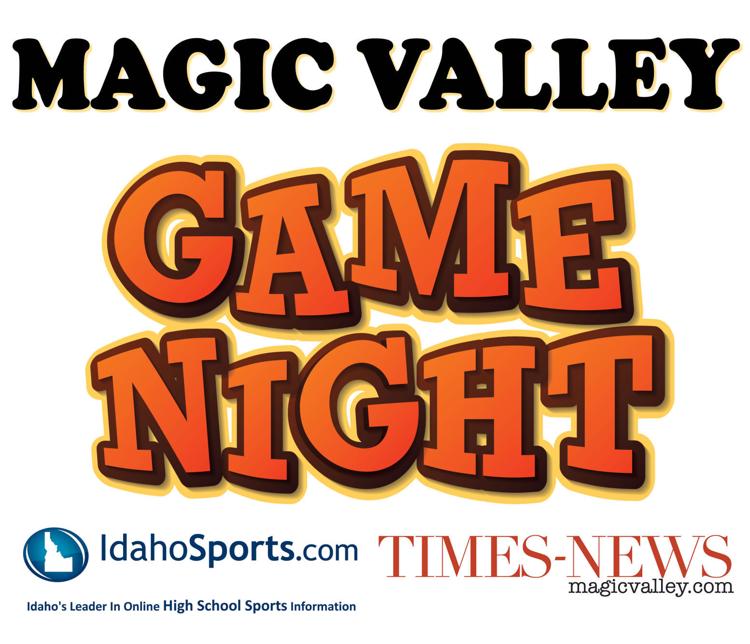 Last year's Gooding-Kimberly game was tight, momentous and nearly meaningless with regards to Friday's game. The coaching staffs are the same, but so many key players graduated in the spring.
Start with the quarterbacks. Gooding's Tyler Visser and Kimberly's Zach Wright were two of the state's best signal callers last year, the engines for two state semifinal offenses. Both were seniors.
Visser's replacement is sophomore Shane Jennings, a dual-threat QB who has been effective this season. Andersen said he's accounted for more than 1,200 all-purpose yards, 12 touchdowns and just three turnovers in his fives games.
Kimberly is also starting a sophomore at quarterback, although that wasn't the original plan.
Junior Braxton Hammond began the season as the starter, but he broke his collarbone in the Bulldogs' second game — a 40-20 loss to Declo — and will miss the rest of the regular season, head coach Rich Bishop said.
Sophomore Dawson Cummins filled the void and has been strong in a half against Declo, a 41-13 win over Burley and a 29-9 victory over last week over Wood River.
"(He) said, 'Alright this is my job now,'" Bishop said on the podcast. "He's really stepped up and done a great job for us."
Kimberly sophomore McKade Huft replaced an injured Canyon Olsen at running back last season. By the time Kimberly lost to Shelley in the state semifinals, Huft had played well enough to earn a second-team all-state selection.
"You watch him in person and you come away floored," Andersen said. "He's strong, he's quick, he's elusive."
Gooding also has an all-state-caliber running back in Mike Needham, but he is questionable for Friday's game after suffering an injury against Priest River on Saturday, according to Andersen. Luckily for the Senators, Needham's replacement Cade Morris is hardly a drop-off.
The Senators, ranked No. 3 in the latest media poll, have found quality replacements for Visser and all-purpose star Bryson Comstock. That's a scary reality for their opponents, considering the experienced talent that returned to this year's roster.
Senior linebackers Ruger Jennings and Sam Funkhouser have terrorized offenses for three years. Jake McGinnis was a first-team all-state lineman last year as a sophomore, and he plays alongside two second-teamers: seniors Andrew Carter and Paul Inglin.
"They're a typical Gooding team. They're big, they're physical, they've got athletes all over the field," Bishop said. "We have to bring our A game."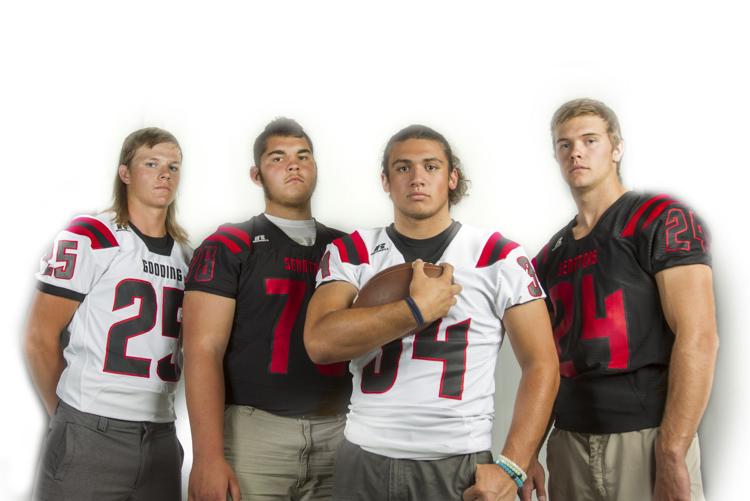 Andersen said the 2015 and 2016 Gooding squads each started seven sophomores. This year, Shane Jennings is the only sophomore in the starting lineup.
"That makes such a big difference," Andersen said. "That Kimberly team last year was so awesome, and they had such great seniors and such good senior leadership. That pushed them a long ways. You can't really nail down experience. It's just so important."
The Bulldogs, who received three votes in the media poll, experienced more turnover than the Senators, but they still have game-breakers like Huft. Plus, the offensive and lines, led by seniors Collin Glass and Noah Heath, remain strong suits.
Andersen and Bishop are expecting another good game Friday night. As much as Andersen has shifted his focus this season, he still understands the magnitude of Gooding vs. Kimberly.
"Man, it's such a fun game to prepare for, and it's so fun to see the kids fired up to want to step on the field and play against a really good team," Andersen said. "It's small town Idaho high school football at its finest."