Sid Gambles understands the stakes, and he'd rather not think about them.
Gambles is the head coach of the Jerome High School football team, which hosts Canyon Ridge on Friday. The game could very well determine the No. 3 and No. 4 seeds in the Great Basin Conference.
In other words, it could determine the GBC's final spot in the 4A state playoffs.
Last year's Jerome-Canyon Ridge game, which Jerome won 14-7, didn't affect the playoff picture. The Tigers went 2-3 in conference and finished fourth in the standings. Canyon Ridge finished fifth at 1-4. Wood River, Twin Falls and Minico represented the GBC at state.
Wood River is 0-4 this season after losing nearly all of its starters from last year's 8-2 conference championship squad, so there's an opening for Jerome and Canyon Ridge.
The Tigers have already taken advantage, with a 27-23 win over the Wolverines three weeks ago in their first, and only, conference game up to this point.
"The good thing about beating Wood River early is that it gave us that one win we need to get us an inside track," Gambles said. "If we keep winning, we'll keep that inside track."
That September 1 victory improved Jerome's record to 2-0. The Tigers are now 2-2 after a 43-14 loss at Idaho Falls and a 42-0 blowout at Gooding last week.
Jerome was missing a few key players, including senior wide receiver/defensive back Austin Bell, against Gooding, but Gambles doubts the game would have flipped if they were healthy. The Senators handled Tigers in every area, especially the trenches. They forced a running clock late in the third quarter.
"We've never been, whatever it's called, mercy-ruled, run-ruled," Gambles said. "When they got up and the clock started running, that was deflating to a lot of people."
Canyon Ridge (1-3) played a much closer game last week, but the result was equally deflating.
Twin Falls went up 22-0 early in the second quarter of the ninth annual Service Bowl. The Riverhawks cut it to 22-14 by the third quarter, but missed opportunities prevented a full-on comeback. The Bruins won 29-14.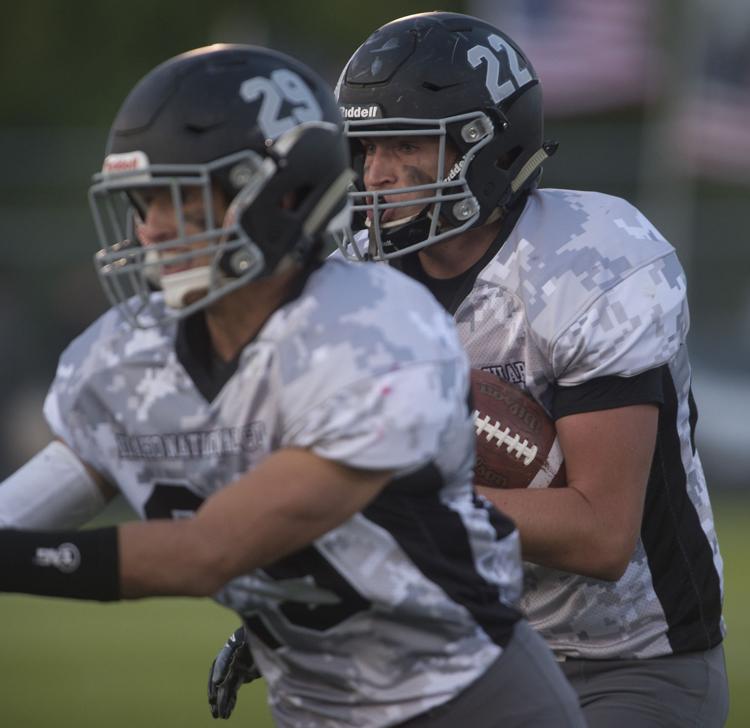 "You watch the film and wish you could go back, but you couldn't," Canyon Ridge coach Sean Impomeni said on the podcast. "We could've folded our tents and gone home, but we didn't, so I was extremely proud of that."
The Riverhawks, at 0-1 in conference, will see their playoff odds plummet with a loss on Friday. Sure, it's only the second GBC game of the season, but a defeat would basically force the Riverhawks to win their final three conference matchups.
"From this point on, every game that you play is essentially a playoff game," Impomeni said. "In the Great Basin Conference, you have to win three games, essentially, to get to the playoffs, and that's our goal every year, to get to the playoffs, because anything can happen there."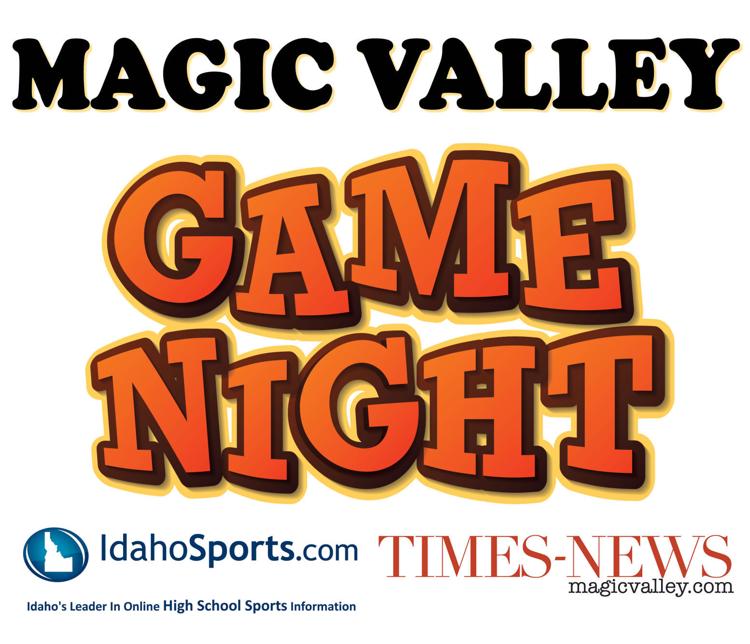 Impomeni is preparing for a screen-heavy spread attack from Jerome. Gambles is focused on shutting down Canyon Ridge's inside run game. Neither coach expects a shootout, so each play on Friday will be magnified.
The heat from that magnifying glass was already scorching. Canyon Ridge hasn't made the playoffs since 2014. For Jerome, 2013. Wood River's decline has given them an opportunity this fall, and with Twin Falls and Minico looking postseason-bound, the Riverhawks and Tigers will likely be fighting for one playoff berth.
"It's a playoff atmosphere, and it should be," Gambles said, "because one loss will put us right back out of the mix."