TWIN FALLS — One thing for sure came out of Thursday's North Side Conference match between Carey and Lighthouse Christian.
The Lions won in a thrilling five-set match 25-12, 25-13, 18-25, 24-26, 15-5 and showed they deserved the conference lead. But let it be known, the Panthers can take a punch and will come up for more. After a volleyball season full of twists and turns, the best teams are rising to the top in the conference. It's hard to argue against the Lions, but the Panthers are a team to reckon with.
"Hats off to them," said Lighthouse Christian coach Tobie Helman. "They are fighters. We kept pounding the ball at them and they dug up everything we hit at them. Our struggle tonight was that our passing fell off."
It didn't hurt the Lions offensively that three seniors had 31 of the 51 team kills, and senior setter Sabrina De Jong directed the offense finishing with 43 assists.
"It is important to have a kid like Sabrina that has played in three state championship games. That leadership is so valuable in a match like this one," said Helman.
De Jong has been the Lions' setter since her freshman year, and her grade level never determined her leadership skills.
"It is God that I give credit to. He has taught me to be kind," said De Jong. "I just really love volleyball and working with this team. I've learned how to spread blocks, and I have a much smarter sense of volleyball. Our middle hitters are great. Since this is my last season, I feel I have more fire. I want to leave a legacy, and besides, volleyball is fun. Being called quarterback, I just love it. It gives me the control to strategize and manipulate the game."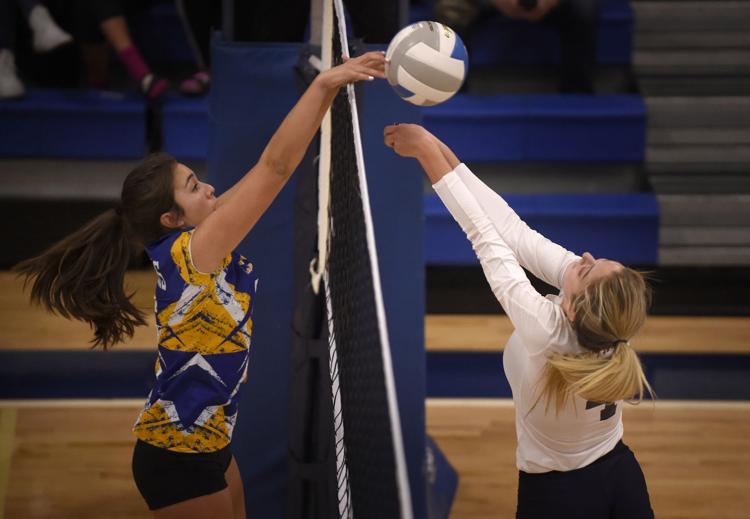 Lighthouse senior Haylee Grossman slammed down a game-high 20 kills, and junior Gracie Cover followed with 13. Senior Chloe Gomez added six and De Jong also got in five good kills.
For the Lighthouse Christian defense, they picked up 54 digs as a team with sophomore Maycee Holloway leading with 12 and Gomez with 10.
The Lions were happy to play against another solid team.
"We have a bunch of girls that are excited to play volleyball and want to play and win," said Carey coach Kathy Whitworth. "These girls show a lot of team camaraderie."
Whitworth knew after the Panthers five-set victory over Dietrich on Tuesday night that her team had to pass better and the defense had to step up against the Lions. She made some minor rotation changes and felt the girls were able to adapt.
After the first two sets, Whitworth saw the nervousness leave and the girls started to play better, hence winning the third and fourth sets.
"Early on, the girls were just trying to get comfortable, she said.
The Panthers play with a freshman setter, Kylie Wood, who does not play in any way like a rookie. She has the look and mentality of a player that is very determined and does not like to lose and is very versatile in that position said Whitworth. Wood contributed 15 assists in the match.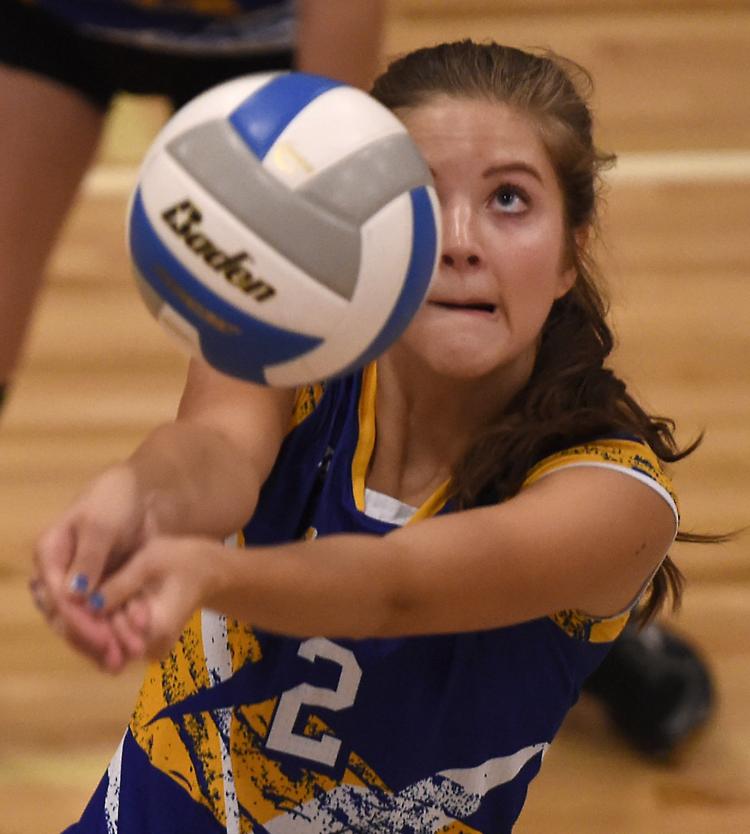 Junior Kodi Green was the top overall player on the Panthers defense at the net facing the taller Lions and not showing any sign of intimidation. She ended with nine blocks and also had a team-high nine kills. In her role, Green doesn't have to play the back row and doesn't mind sitting on the bench waiting to rotate back in to the front row.
"I just chill out on the bench," said Green. "This team is like a family. We all bond together so well."
When asked if she believes the team can go places, Green said, "Oh yea!"
Senior Rylee Smith and junior Shantell Chavez each had eight kills. Juniors Athanasia Versis and libero Lindsey Morey sparked the Carey defense with 15 digs.
Lighthouse Christian (12-0, 8-0) will play in the Butte County Invitational on Saturday. Carey (11-5, 5-1) travels to Boise to play in the Capital Eagles Classic on Friday and Saturday.