BUHL — In the first game of the season for both teams, the Jerome High School boys basketball team pulled out a 59-50 win over Buhl on the road.
The Tigers started the game quick, using strong defense and offensive rebounding to jump out to a 19-9 lead after the first quarter. The teams would trade 3-pointers in the second quarter, making six combined, but Jerome kept its edge at the half 31-25.
After back-and-forth play to start the second half, the Tigers built a 40-32 lead with only a couple minutes left in the third quarter. However, a 5-0 Buhl rally to end the quarter made it a one-shot game.
Then, Jerome senior Jordin Myers stepped up, posting an 11-point fourth-quarter performance. The Tigers executed from the free-throw line and controlled the ball to come away with the road win.
Though Myers provided the points to secure the win, he said it was more of a team effort down the stretch.
"We took care of the ball well towards the end and passed it around well," he said.
Myers is one of the only returning starters from last season, and Jerome head coach Joe Messick said he provides not only great performance on the court, but also intangibles to the team.
"He's composed, shows poise and an understanding of the game that really helped us in the long run tonight," he said.
Buhl head coach Dan Winn said his team, like Jerome, is also almost completely new, and he didn't sense an ability to execute as a team like the Tigers showed.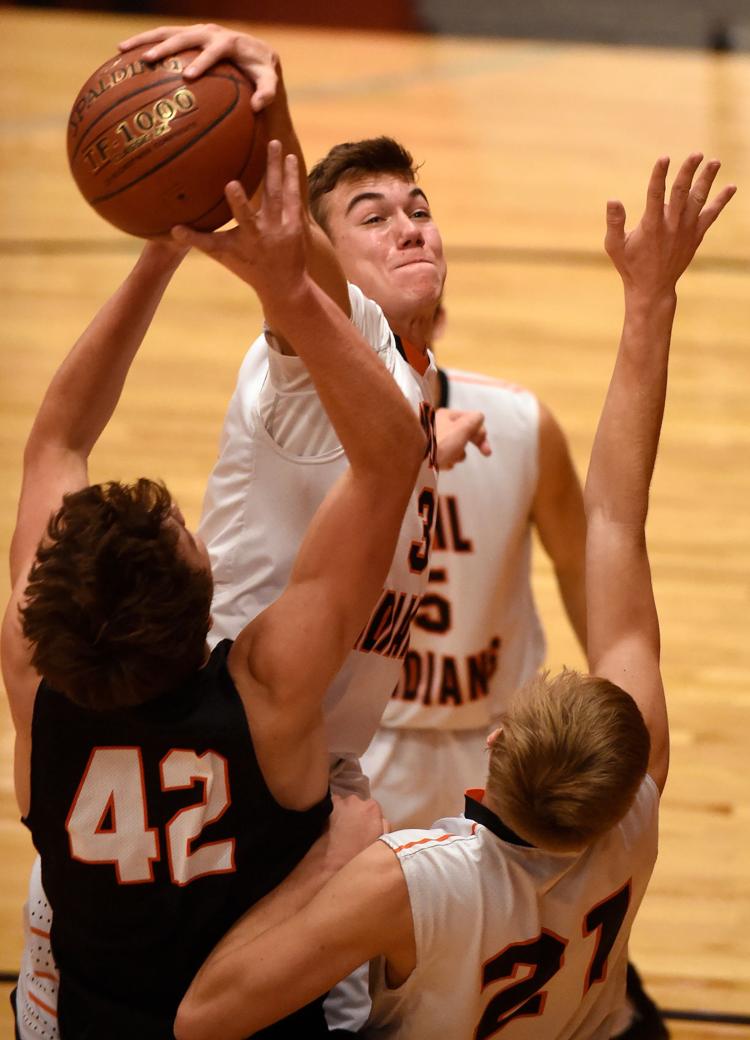 "They had more balance," he said. "They have team rebounders, we have one or two. They have a team defense, we have one or two guys who play solid defense consistently. So we're going to have to get better as a team."
One player Winn did see as a big contributor was junior forward Adam Lauda, the tallest player on the team at 6-foot-5. Lauda led the game with 20 points.
"Adam is a different animal," Winn said. "He carried us tonight, with good scoring and being one of our only rebounders."
Myers said that though Jerome showed a good effort tonight and got the win, there's more to be learned in the opening games of the season.
"We're a fresh team," he said. "So we're still learning."
Jerome: 19; 12; 9; 19 — 59
JEROME (59): David Lloyd 4, Austin Bell 13, Brandon Wright 8, Garrett Elison 5, Anikin Hernandez 2, James Slone 3, Jordin Myers 17, Cole Baker 7. FG: 20-55. 3-pointers: 5 (Bell, Wright 2, Elison, Slone). FT: 14-22. Total fouls: 18. Fouled out: None.
BUHL (50): Adam Lauda 20, A.J. Armitage 3, Carter Kelsey 2, Garrett Bowman 13, Jade Juker 9, Garrett Montgomery 3. FG: 17-44. 3-pointers: 6 (Lauda, Armitage, Bowman 2, Juker 2). FT: 10-19. Total fouls: 18. Fouled out: Montgomery.
HIGHLIGHTS