The 2017 Idaho high school girls basketball season began this past weekend. Below is the Times-News' classification-by-classification preview for District 4.
4A Great Basin Conference
The Twin Falls Bruins were on the precipice of their first ever state championship last February. But Bishop Kelly downed the Bruins 33-30 in overtime to send them to the third-place game, which they lost to Preston.
Twin Falls has flirted with state championships nearly every season since 2009, when it moved from the 5A to the 4A classification. It even reached a state title game in 2014, but it lost 69-55 to Skyview.
This consistency of success has elevated the Bruins' expectations, and this year is no different.
"I expect to repeat as district champions. That's what I expect every year," Twin Falls head coach Nancy Jones said. "I think my girls can do it."
The Bruins graduated three seniors — Maddie Aardema, Amelia Deaton and Ciera Hadden — from last season, but those weren't the only losses. Post Kennedi Evans and forward Whitney Solosbal, both volleyball standouts, decided not to come out for basketball their season.
"It was very hard to accept, but you've gotta move on," Jones said. "I really enjoy the 12 that I have."
Among those 12 players are three senior starters: guards Kylie Baumert, Madison Glascock and Morgan Harr. Jones is also excited about senior post Sage Swan and sophomore wing Morgan Cargile.
Twin Falls edged Minico for the district championship last season, and the Spartans won the consolation trophy at state. They, like the Bruins, have several key players to replace.
Minico had six seniors last season, including Jilian Gilchrist and Tayla Sayer. But head coach Anna Bateman is optimistic about this year's roster, which includes junior Taylia Stimpson and seniors Saydi Anderson and Maura Merrill.
"We're in that building process of working to build that unified team," Bateman said. "The previous teams have laid a really good legacy."
Minico and Burley were the only Great Basin Conference teams to defeat Twin Falls last season, and the Bobcats beat the Bruins twice. Burley only graduated one senior (Kaycee Pope) last season. The other nine were juniors, now seniors, including Sydney Pilling and Hallie Cook.
Jerome graduated three seniors, including all-GBC player of the year Kaela McClure, who is now playing for the College of Southern Idaho.
3A Sawtooth Central Idaho Conference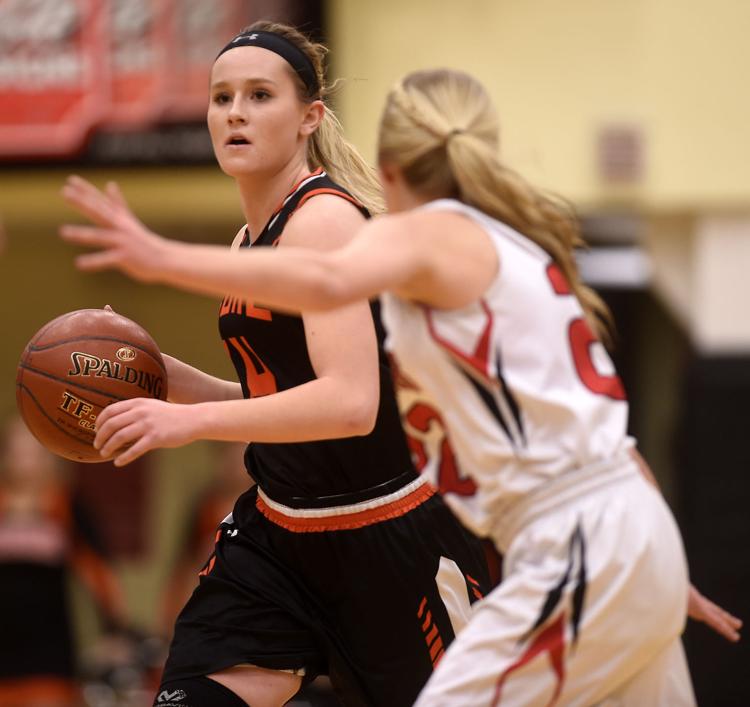 Last season, Kimberly reached the winners bracket of the 3A state tournament for the first time since 2010. And unlike the 2010 third-place game, the Bulldogs won this time around.
Kimberly won a 2A state championship in 1984, but it hasn't reached such heights at the 3A level. In fact, last year's finish might have been the Bulldogs' best at the 3A level, according to head coach Stanley Watts.
"It showed a lot of the younger kids what it takes," Watts said. "Just to see the competition level, what it's gonna take, the mindset to be there."
The Bulldogs graduated four seniors from last year's roster — Jessi Schmitz, Emily Wadsworth, Ashlie Watts (the SCIC player of the year and Stanley's daughter) and Lander Yamada. Coach Watts knows they'll be hard to replace, especially with only one senior (Tory Sievers) on this year's roster. But youth does not always equal inexperience, and Kimberly has an abundance of talented varsity veterans, including 2016-17 all-SCIC second-team selection Josie Schmitz, Jessi's sister.
Buhl finished second in the district tournament last season, and it only graduated two seniors: Alyssa Gorrell and Emma Benson. All-SCIC first-teamer Sage Eckert and second-teamer Madison Somers are both seniors for the Indians this season.
Gooding returns a pair of junior all-SCIC players, Grace Parker and Laken Wolf.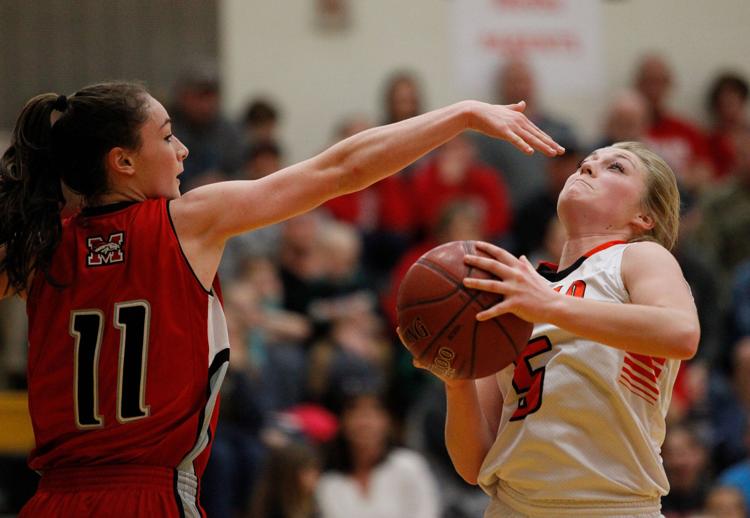 2A Canyon Conference
Declo made the 2A state tournament last season, and Wendell made the previous two. Both teams went two-and-out.
The Hornets graduated two seniors — Kelsie Hamilton and Paige Ramsey — from a 2016 roster that produced a 16-6 record. Three starters from that team are back this season — senior posts Jaesa Fox and Maddie Matthews, and senior guard Kelly Montoya.
"I really want to use my posts more," Declo first-year coach Heather Gibby said. "Jasea can take the ball to the hoop pretty much anywhere you give it to her. She and Maddie work really well together. They have a good sense of where the other is."
The Trojans went 5-17 last season with a roster that featured five seniors. This year's roster has three players — seniors Olivia Gines, Robin Moreno and Jackie Hollenbeck — who were on the varsity roster last season.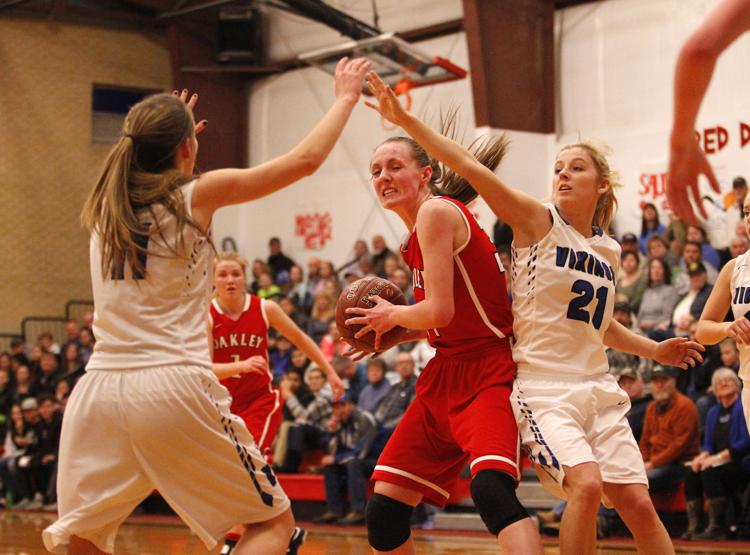 1A Division I Snake River Conference
On paper, Oakley is in an excellent place. Nine of the 11 players on last year's varsity roster return this season, and six are seniors: guard Makinlee Cranney, post Brittany Hardy, post Rachael Mitton, guard Blakely Payton, guard Brynn Westover and guard Jaclyn Wybenga.
"In girls basketball, anything can happen, but experience is important," Oakley coach Matt Payton said.
The Hornets won the district tournament and took third at the 1A-DI state tournament.
Valley finished right behind Oakley at districts and took the consolation trophy at state. The Vikings also graduated five seniors: Taylor Hodges, Madisyn Kimmel, Brinley Reed and Tannah Sellers.
Shoshone returns a pair of all-conference juniors: first-teamer Bailee Owens and second-teamer Cierra Hennings.
1A Division II North Side Conference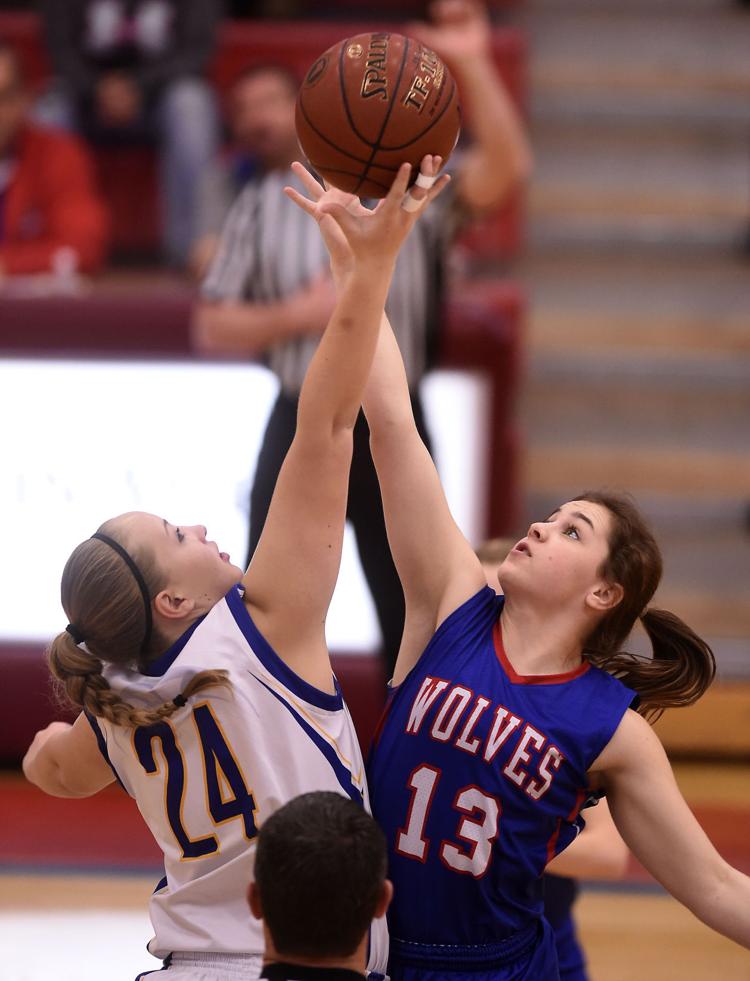 Carey and Castleford were the class of the NSC last year, and the Wolves beat the Panthers for the 1A-DII state consolation trophy.
Castleford graduated all-conference player of the year Haddee Reynolds and defensive player of the year Elly Machado. In fact, the Wolves return only one starter: now-senior Savannah Nunes.
But Castleford's first-year head coach Jason Tverdy isn't too worried about the roster turnover.
"I'm really confident," he said. "I think we can be right back in the mix of things as far as district tournament."
Carey graduated three seniors, including all-conference first-teamer Jaicee Park, but the Panthers are in reload mode. Rylee Smith (the team's lone senior) and juniors Shantell Chavez and Athana Versis, to name a few, will try to carry Carey back to state tournament contention.
"This is a team that can definitely compete for state," Carey coach Merilee Sears said. "The target's definitely on our backs. We're not the unknown anymore."
Dietrich returns junior Matigan Bingham, the all-NSC offensive player of the year, as well as senior Quincie Christiansen, an all-conference second-teamer.