Head Coach: Tim Perrigot, 22nd year
2016 Record: 4-5 (3-2 4A Great Basin Conference)
Playoffs: Lost to Blackfoot 27-23 in first round of 4A playoffs
Minico returned to the 4A playoffs for the 11th time in the past 12 years last season before falling in the closing minutes of a first-round playoff matchup with Blackfoot.
Nine months later, that loss was still a fresh wound for Spartan returners.
New starting quarterback John Perrigot, who will take over for the graduated Chase Chandler, recalled the message conveyed by all-state linebacker Boe Boston after the game verbatim nine months later at the Times-News Mini-Cassia Media Day.
"Boe turned to me and said, 'the offseason starts now.' That's stuck with me ever since that night. He looked me in the eye, and it's something you'll never forget," Perrigot said.
Head coach Tim Perrigot, entering his 22nd season at the Spartans' helm, is tasked with the same hurdle that every perennial playoff team in the Great Basin Conference: getting deep in the 4A playoffs. Despite being in the hunt nearly every year, Minico has not won a playoff game since 2008.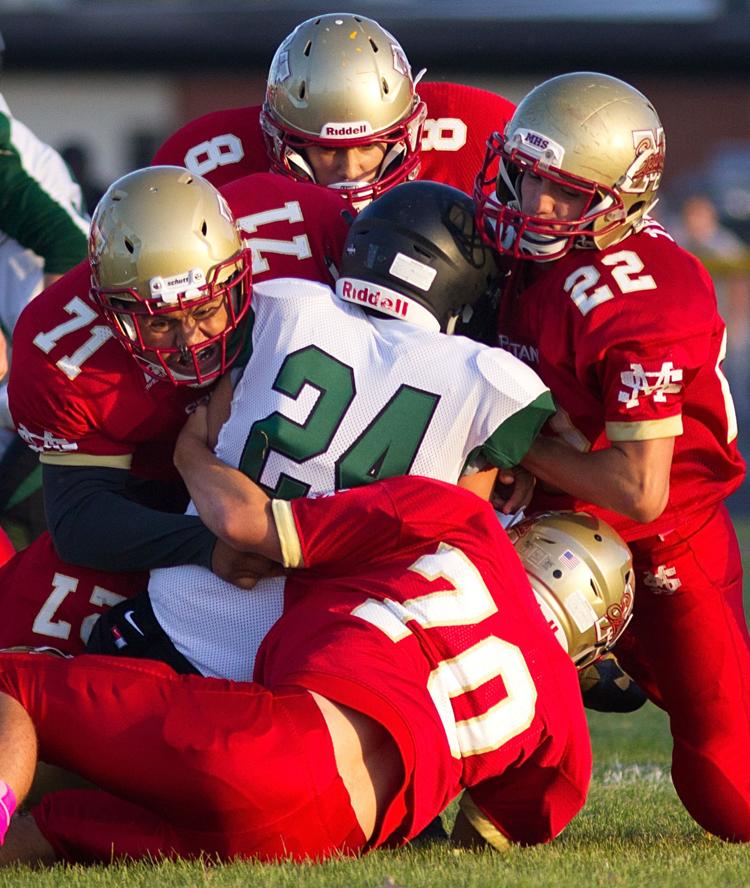 This year's squad loses Boston, who finished his high school career with the second-most tackles in school history, and all-state lineman Chancy Bott, but they return a monster senior class and a deep backfield led by workhorse running back Larry Vega and hard-hitting running back/linebacker Tim Miller.
For senior tight end Garret Behunin, maintaining a high-intensity culture in two-a-days and practice is the key to returning to the playoffs and getting over the first-round hump.
"We have to set a standard of intensity and quality of reps in practice," said Behunin. "As the season goes on, you get guys that are tired and guys that are banged up, but if in two-a-days we can establish that we're not going to accept anything less than your best effort, that's going to pay dividends throughout the season."