Head Coach: Jake Shrum, 1st year
2016 Record: 9-2 (6-1 1A-DI Snake River Conference)
Playoffs: Lost to Oakley 50-42 (OT) in 1A-DI state semifinals
Glenns Ferry heads into 2017 with some question marks.
The Pilots boasted an athletic squad last season, led by two of the top players in the conference, quarterback Kody Arellano (now at Eastern Oregon) and receiver Erick Ballesteros. Three of the team's four seniors are returning linemen, but most of the skill positions are up for grabs.
"A lot of guys already had their positions coming into last year. This year, it's fun to see guys compete for some of those positions where guys left," said first-year head coach Jake Shrum, who was an assistant coach in 2013 and again last year. "We don't have a lot of guys with game experience. But they got to see those guys make plays and score a lot of points last year."
With most of its speed leaving with graduation, Shrum will need to get creative in utilizing the Pilots' offensive line and finding ways to work around a dearth of speed.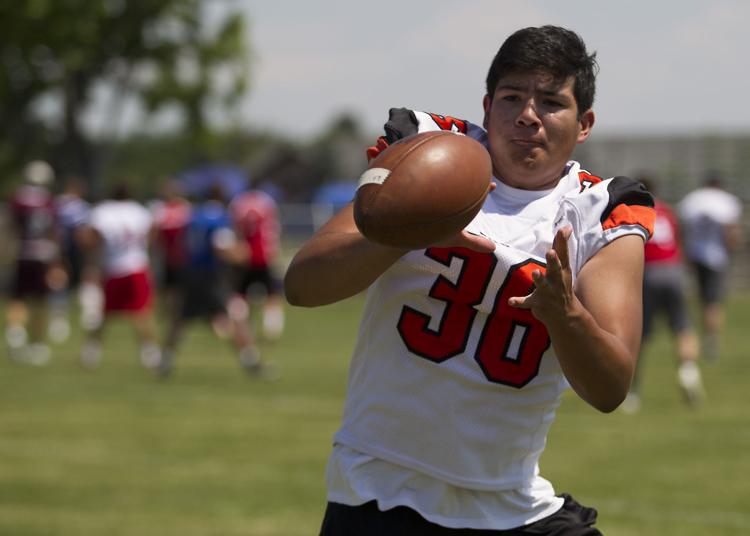 Shrum will also choose between a three-person race at quarterback—juniors Carson Grigg and Wacey Williams, younger brother of former Gooding quarterback Wyatt Williams, and sophomore Tanner Martinez. The two quarterbacks who do not win the signal-caller battle will fill in some of the open slots at skill positions.
On defense, much of the Pilots' line returns, led by defensive end Dillon Traudt, who was second on the team in tackles as a sophomore last season, and middle linebacker Keyton Cook.