The top two volleyball teams in the Great Basin Conference received the highest honors in this year's all-conference selections.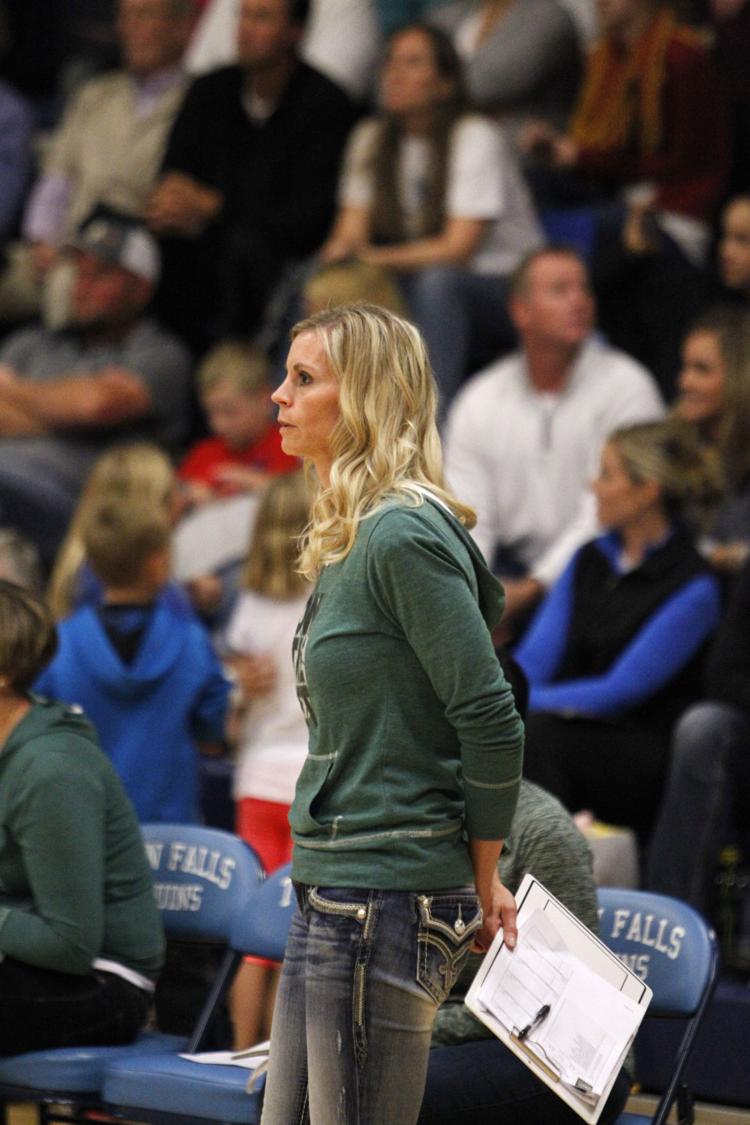 Twin Falls senior middle hitter Kennedi Evans was named the conference's player of the year for the third straight season after leading the Bruins to a second-place finish at the 4A state tournament.
Among the all-Great Basin Conference first team players were seniors Tori Edwards, of Twin Falls, and Kennedee Tracy, of Burley. Evans, Edwards and Tracy were all named to the 4A all-state tournament teams, per the Coeur d'Alene Press. Kimberly's Zoey Brown, Ivy Burgess and Desi Overacre made the 3A all-tournament team.
Stephanie Shirley, whose Burley Bobcats placed third at state, was named the Great Basin Conference's coach of the year.
The full all-Great Basin Conference teams, which were determined by the conference's coaches, are below.
2017 All-Great Basin Conference selections
Player of the Year: Kennedi Evans, sr., Twin Falls
Coach of the Year: Stephanie Shirley, Burley
First team
Makayla Tolman, so., Burley
Kennedee Tracy, jr., Burley
Taylia Stimpson, jr., Minico
Tori Edwards, sr., Twin Falls
Annie Kaminski, jr., Wood River
Second team
Jayli Searle, sr., Burley
Ashley Shirley, sr., Burley
Taylor Huddleston, sr., Canyon Ridge
Kylie Baumert, sr., Twin Falls
Whitney Solosabal, sr., Twin Falls
Taylor Burnham, jr., Twin Falls
Honorable mention
Alex Hutchison, sr., Burley
Makayla Bernal, fr., Canyon Ridge
Kelbie Standley, so., Canyon Ridge
Tiffani Warren, sr., Jerome
Saydi Anderson, sr., Minico
Maura Merrill, sr., Minico
Shelby Veenstra, sr., Twin Falls
Sidney Chambers, sr., Wood River
Emily Vandenberg, so., Wood River