BOISE — It took a full-game effort, but the Boise State University football team avenged last week's loss to Fresno State with a 17-14 win in the Mountain West championship game.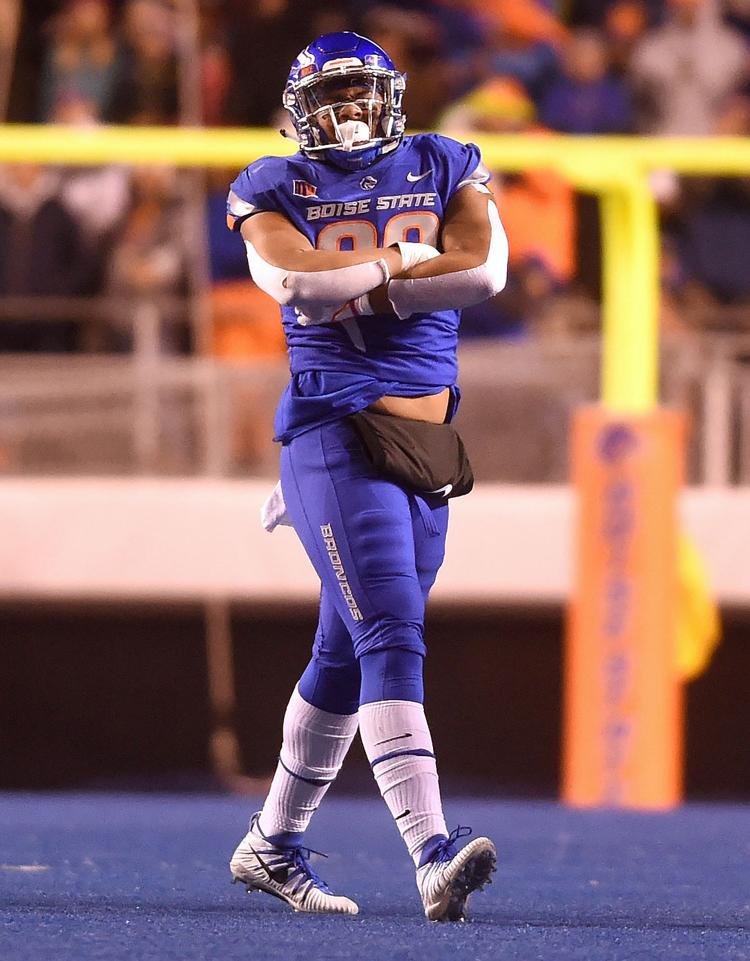 The game started as a back-and-forth affair, with both teams driving a couple of times through midfield but neither nearing the end zone. Fresno State nearly took the lead on the first drive, but kicker Jimmy Camacho rung his 41-yard attempt off the right post.
After a drive to the 15-yard line was held short by the Fresno State defense, Broncos kicker Haden Hoggarth converted a 31-yard field goal, and Boise State took the 3-0 lead into the second quarter.
But Fresno State took the lead early in the second quarter, as a 22-yard pass from Marcus McMaryion to Jared Rice set up a first-and-goal situation for the Bulldogs. The defense held strong for three downs, but McMaryion rushed it in on fourth down for a 7-3 lead.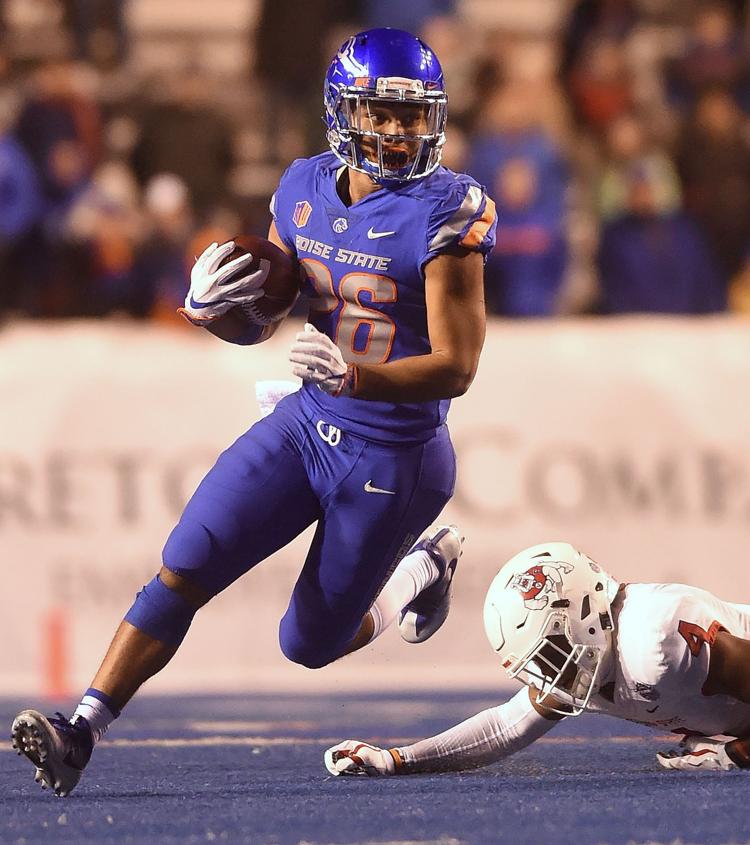 Boise State pinned the Bulldogs to the 1-yard line halfway through the second quarter, and a 36-yard punt return by Avery Williams put the Broncos at the 4-yard line. Running back Alexander Mattison, who struggled against Fresno State last week, punched it in to give the Broncos a 10-7 lead.
Fresno State answered on the ensuing drive, with McMaryion setting himself up for the eventual 8-yard, designed-rush touchdown with a 31-yard scramble. The Bulldogs held that 14-10 lead at the half.
The Broncos opened the third quarter with a productive drive, but failed to move the ball inside the 40-yard line, a struggle that was true for the first half, too. Hoggarth missed a 47-yard field goal wide left that would have cut the deficit to one.
Neither team posed a scoring threat for the rest of the quarter, but Mattison, who scored the lone touchdown, was assisted off the field and carted to the locker room with a left leg injury late in the third quarter. He didn't return.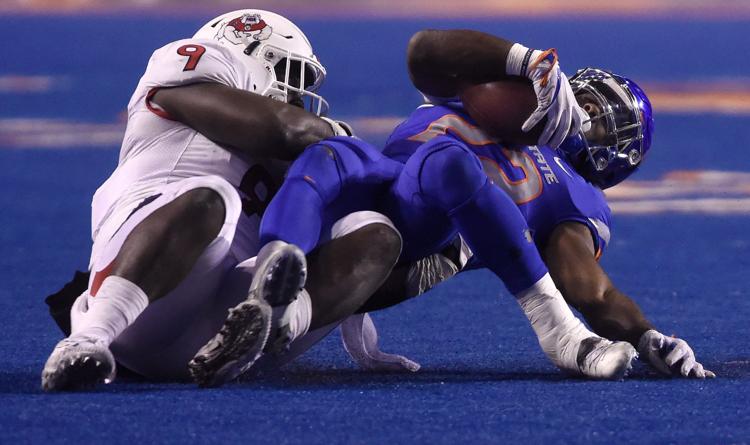 Boise State running back Ryan Wolpin took over Mattison's workload. With under six minutes remaining in the game, a few passes to and a pass interference drawn by wide receiver Cedrick Wilson put the Broncos at the 2-yard line. Wolpin punched it in for a 17-14 lead.
Boise State forced a three-and-out, and conference defensive player of the year Leighton Vander Esch intercepted McMaryion to seal the Broncos' second Mountain West championship since it was introduced in 2013.
With the win, Boise State is likely headed to the Las Vegas Bowl to face a Pac-12 opponent. Official bowl selections take place on Sunday.