Clairissa Granquist
City of residence: Shoshone
Children in daycare: Nora, 2 years old
Clairissa Granquist relies on a state subsidy through the Idaho Child Care Program to help her pay for daycare.
After getting divorced, she found out about the benefit while applying for other assistance.
Granquist works full time cleaning houses. Without Idaho Child Care Program, she said day care costs would pretty much negate what she was making.
"It covers quite a bit for me," the Shoshone resident said, and she's thankful for that.
Her 2-year-old daughter, Nora, is currently in daycare. Her 5-year-old used to be, but is now in school. And Granquist is pregnant with her third child, a boy due Nov. 2.
Full-time day care costs about $400 per month for Nora, and state assistance based on her income covers about three-fourths of it.
For nearly a year, Granquist's daughter has attended a certified child care center in Jerome. Granquist's new job is also in Jerome, which works out well for her child care needs. Before that, she would often drop off her daughter in Jerome, then drive back to Shoshone for work.
Granquist said Nora is her difficult child, but Nora loves day care and asks when she can go back.
She's not old enough yet for preschools, but she does some lessons — like learning colors — with the older children.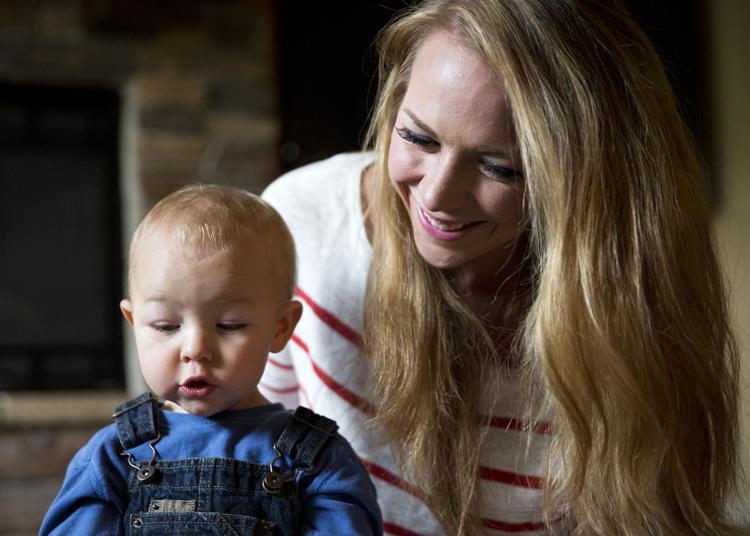 Amy Schutte
Children: Hudson, 14 months old
After seeing her former day care center's ratio of one adult to as many as six babies, Amy Schutte decided she wanted to leave her full-time job to spend more time with her son.
Schutte, who worked an office job at St. Luke's Magic Valley Medical Center, left her position in July. Now, she's doing freelance marketing and writing. She wanted a flexible schedule and a chance to chase her own dreams.
St. Luke's has an onsite day care center, and Schutte was at first stoked about that news when she was pregnant. After her son, Hudson, was born, she returned to work.
"For me, it was awesome," she said. "I could continue breastfeeding my son when I went back to work. I could pop over and see him, which was great."
But Schutte found it stressful to leave her son at day care for nine hours each workday.
"St. Luke's does a good job with day care," she said, and noted that they have skilled professionals who are knowledgeable and up-to-date with safety certifications. "As far as day cares go, it's great. It's just really that ratio that kept breaking my heart."
St. Luke's day care opened in the 1980s at the Twin Falls County-owned Magic Valley Regional Medical Center.
Now, the day care — which accepts children of up to 18 months — is at the new hospital on Pole Line Road and is open to community members. But parents who are involved in the local medical community, particularly ones who are employees of St. Luke's, get first priority for enrollment.
As of September, nearly all of the 26 babies are children of hospital employees.
"It's not too uncommon for large employers to have this type of benefit," said Samantha Lopez, human resources manager at St. Luke's Magic Valley, who oversees the infant daycare. "It's just a great support to the employees to have their infants close, particularly for nursing moms."
The day care is open from 6 a.m.-5 p.m., depending on parents' schedules. The cost of full-time care is $500 per month for employees and $590 for everyone else.
Schutte said she feels there needs to be more value placed on the profession — particularly, lower ratios of providers to children, and better pay for providers so they'll stick around and invest in children.
St. Luke's aims for an adult-to-child ratio of 1-to-4, but that can vary.
Seeing one provider for as many as six babies was heartbreaking for Schutte as a new mother, especially knowing a provider may not be able to get to all of the babies crying at once.
"It didn't feel like there was enough hands to hold all of the babies," Schutte said.
She wanted her son to be more mobile and to be on the floor exploring, but he wasn't doing that at day care. He wasn't napping much either.
Schutte said she'd rather pay more for daycare in order to have a lower adult-to-child ratio, but she's been on the waiting list for more than a year at a couple of other local day cares.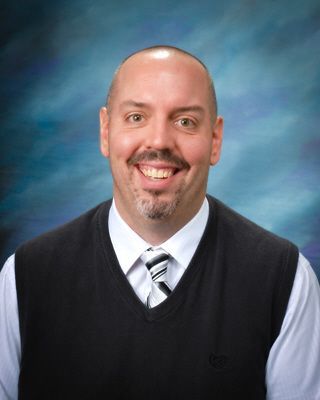 David Palmer
Children in daycare: 6-month-old daughter
David Palmer and his wife, Alyssa, are adapting to life as new parents and recently. They recently went through the stressful experience of attempting to find a day care for their 6-month-old daughter.
Palmer is a sixth-grade reading and study skills teacher, and he's the activities director at South Hills Middle School in Twin Falls. His wife is a social worker.
They talked with friends and coworkers, seeking recommendations for a quality day care center.
"For every five people we asked, we ended up with seven different places," Palmer said.
They both took a day off and dropped in on daycare centers.
"We found what we thought was a fantastic place," he said. "We understand that nobody is ever going to give care to our kid as well as we feel we could. We wanted to find a place that didn't add to our stress."
In August, they enrolled their daughter in day care. But the center they chose ended up not being as advertised, Palmer said. Though he said his daughter's safety was never in question, it became clear that the day care was not a good fit. They pulled their daughter out after a day and a half.
The Palmers found help from a babysitter to watch their daughter for the rest of the workweek. They enrolled her at Twin Falls Reformed Church's Kids Zone the following Monday.
"It was a night and day difference," Palmer said. "We just felt good about it. We jelled with the staff. They were honest, communicative and all of that. It really helped us to trust someone else to watch our kid for a while."
He said he has been impressed with the quality of the staff and their professionalism.
"It has been fantastic every step along the way," Palmer said.
One of the factors that was important for the Palmers was a low adult-to-child ratio, particularly for infants like their daughter.
They also discovered day care centers recognized by IdahoSTARS, a project that provides resources for parents, kept coming to the top of their list of daycare options.
He said he and his wife were thorough with asking for child care recommendations, whether in-home or out-of-home.
"We thought we had it all figured out," Palmer said.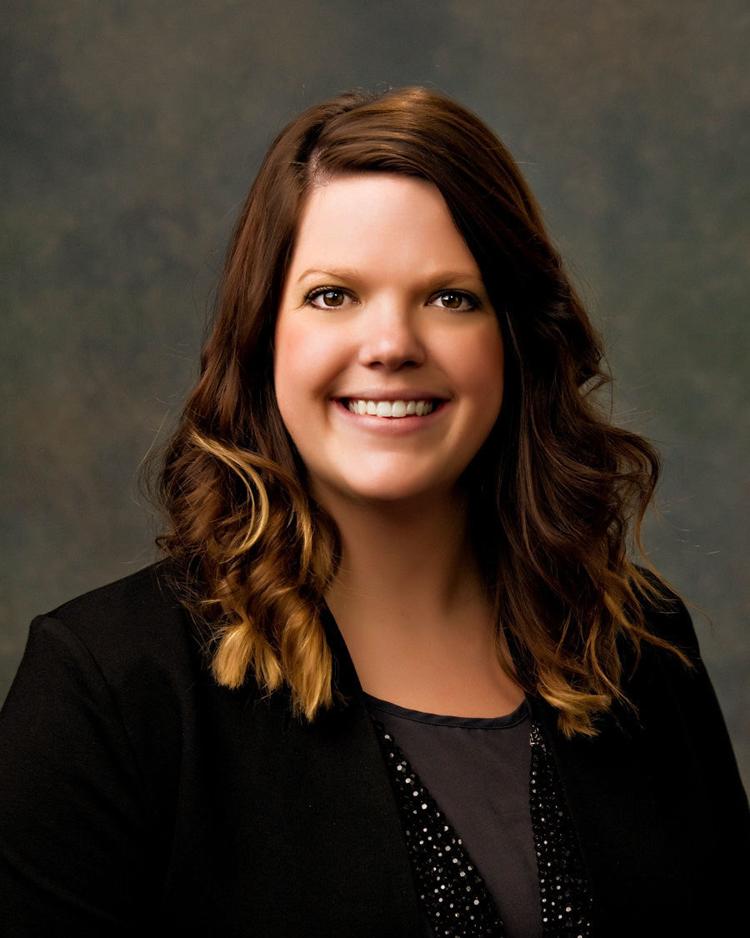 Madison Brubaker
Children in daycare: 2-year-old son and 10-month-old daughter
Madison Brubaker has two children enrolled at Twin Falls Reformed Church's Kids Zone. She's the purchasing and marketing manager for Gem State Paper and Supply, and her husband is a farmer.
They heard about the day care because they attend the church.
"I knew the facility prior to having kids," she said. "We put ourselves on the waiting list right away."
Brubaker got on the waiting list when she was 12 weeks pregnant with her son. He didn't get in until he was 10 months old.
Before that, her son went to Binky to Backpack daycare until he was 4 months old. Then, he stayed with a family friend during the day.
With Twin Falls Reformed Church, Brubaker said the most exciting thing is it's a safe, secured facility, and a warm, inviting environment.
She said she loves the classroom structure — even when children are infants — so it's not just playtime.
It's one of the more expensive local day cares, but she said it's worth it knowing her children are safe. Also, from attending church, she already knew some of the teachers there.
Brubaker said the communication there is good, and she likes how everything is documented during the day — such as naptime and diaper changes – so she knows how each day went. Her kids, especially her son, love the day care too.
"Half the time," she said, "he doesn't want to leave."