SHOSHONE — The Idaho Transportation Department is taking another look at whether it will leave Shoshone and build a new regional headquarters farther south.
For months, ITD has considered replacing its main Magic Valley headquarters. The oldest part of the building dates back to 1955, and it is both in need of renovation and too small for the department's current needs, said ITD spokesman Nathan Jerke. The building isn't Americans with Disabilities Act-compliant and the heating, ventilation and air conditioning systems need to be rebuilt. About six of the 60 employees work in a modular unit that was added to the site in 2000, and another dozen work in Twin Falls.
"The building itself isn't large enough for all staff to be under one roof," Jerke said.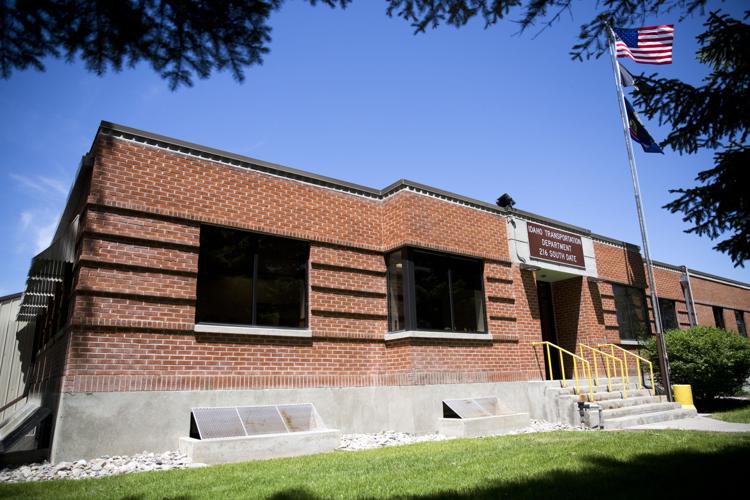 An ITD report last year concluded that building a new headquarters on the current site would cost $3.76 million, but recommended building the new headquarters either outside of Jerome or in Twin Falls instead for an estimated $3.94 million, saying the extra cost would be worth it because it would be closer to the region's population center and help lure more applicants to work there due to the greater availability of shopping, recreation and educational opportunities in Twin Falls.
Moving, Jerke said, would put ITD closer both to the geographic and population centers of the area, as well as closer to where more of its employees are — as of last year, about half of ITD's regional employees lived in Twin Falls and Jerome counties, with about 21 percent in Lincoln County and 28 percent in Gooding County.
"Jerome County is the geographical highway center as well as the employee center," Jerke said.
That report predicted Lincoln County would take a $535,000-a-year hit in economic activity if ITD moves. The ITD board discussed the report last September, and Jerke said they talked to city and county officials and local legislators after that and decided they needed more information on the economic impact of moving. So Bengal Solutions, a consulting group part of Idaho State University College of Business, is taking another look. The analysis is expected to be done by the end of July and will be presented to the ITD board for consideration when it meets in Shoshone in September.
Lincoln County Commissioner Rebecca Wood, who is part of a task force working with ITD on the issue, hopes the agency will choose to rebuild its headquarters in Shoshone rather than move.
"Certainly we're doing everything we can to keep them in the community," she said.
Wood said losing those jobs would be devastating, giving examples of how ITD employees help to prop up local businesses:
"Every sandwich, every tank of gas, every beer after work," she said. "Groceries that they stop and pick up every time they come down."
As well as the dollars, Wood said there is ITD's connection to the town and the social aspect to consider. The predecessor agencies to ITD have had a presence in Shoshone since the first decades of the 20th century, back when Shoshone was more of a regional hub than it is now since it was the Magic Valley's main railroad depot and the jumping-off point for people going south to Twin Falls or north to the Wood River Valley. Wood said generations of people in the area have worked for ITD, and they take part in the community by contributing to nonprofits and charities, taking leadership roles in community groups and helping with school fundraisers.
"Socially, it's also a hard hit for us" if they were to leave, Wood said.
Wood said the Shoshone headquarters is one of ITD's highest-performing in the state, and is well located, relatively close to Boise, Sun Valley and Twin Falls.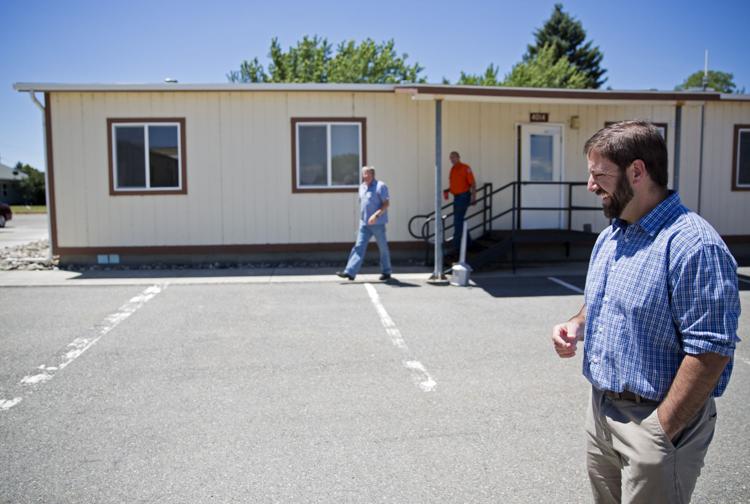 "It's not a broken entity. It works really well and it sits in a great spot because Lincoln County, we're at a crossroads," she said.
Wood isn't sure if she agrees that moving closer to Twin Falls would make it easier to recruit employees. She gave the example of her own sons, who studied different types of engineering but, she said, might have studied civil engineering had they known they could get jobs in Lincoln County.
"The mountains is what they like," she said. "They like to ski, they like the recreation."
There are many people who grew up in Lincoln County and elsewhere in rural Idaho, she said, who would would like to stay but end up leaving because there aren't any jobs. Wood said she is working with Southern Idaho Rural Development and Region IV Development, hoping to develop a pipeline to train the county's students for jobs with ITD and other local employers like Glanbia and Rocky Mountain Hardware that need a skilled workforce.
"Those are some things we could help them do to really get a lot more interest in their jobs," she said.