FILER — Recent actions by the mayor and the City Council have resulted in "political chaos," say local firefighters, as the town's woes over its budget continue to plague its elected officials.
The all-volunteer Filer Fire Department penned a letter to Mayor Rick Dunn and the Filer City Council last week, expressing dismay over the firing of former Police Chief Tim Reeves and the Oct. 1 elimination of another police officer's position.
Besides police chief, Reeves was also a firefighter and scene-safety officer.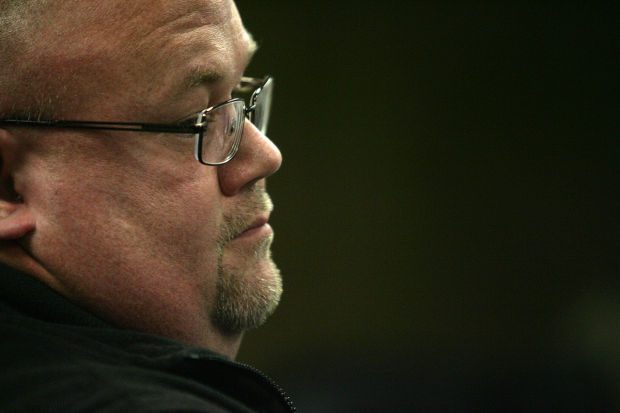 The town has been in an uproar since early June when Dunn asked Twin Falls County Sheriff Tom Carter to come up with a proposal to provide coverage for the town of nearly 3,000.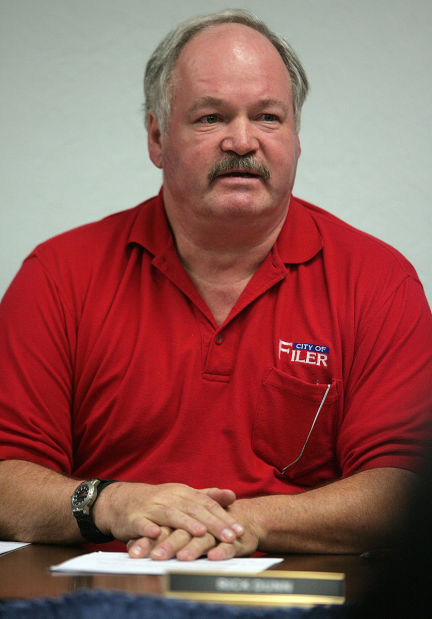 But the idea of folding the police department came as a slap in the face to many, including the city's firefighters. The city soon rejected the idea, but fired the police chief.
"As a direct result of your decisions regarding City direction and personnel issues, some department members associated with our volunteer city emergency organizations are contemplating resignation," the two-page letter reads. The firing of Reeves has "diminished morale, made our fire scenes less safe and have taken from us a trained and valuable member of our department."
The city has no full-time firefighters, Clerk Debbie McMahan said. The firefighters are considered volunteers, but are on the clock while putting out fires and during training.
"As a Department, we do not wish to be drug into the turmoil of city politics," the letter reads. "We only want to serve our community and provide the citizens of Filer with the best fire protection possible."
Two themes echoed throughout last week's budget hearing, where copies of the fire department's letter to the city were handed out: Lack of transparency and skepticism that the town's finances are in bad shape.
"We just want them to show us what they are doing," fire Capt. Steven Mullen said Monday. "They should be able to explain their actions."
Community members challenged the city council's need to cut police and fire departments' budgets, and questioned office personnel's wages and expenses. Several who spoke at the hearing said they thought the city clerk and deputy clerk are "grossly overpaid."
The budget, approved by the council last week, included a 15 percent cut in police salaries, from this fiscal year's $365,000 to next year's $308,000, compared with a 1.5 percent cut in office workers' salaries, from $70,000 to $69,000.
Total budget for administrative costs, including such expenses as supplies, building maintenance and attorney fees, went up from $275,850 to $327,257 — an increase of 18 percent — mostly due to $58,000 in capital improvement costs.
The city's budget has grown from $2.4 million during the 2013-14 fiscal year to nearly $8 million in 2016-17 — mostly due to water and sewer costs. The police department's budget increased at the same time from $530,327 to $786,886. The final budget for 2017-18, according to a city budget worksheet, is $8.016 million.
Cutting first responders' budgets, firefighters say in their letter, "places members of the community and the 1st responders themselves at greater risk during a time when there is no budget crisis."
Meanwhile, a campaign to recall the mayor and all but one City Council member nears completion. Councilman Russell "Bud" Sheridan's vote was the only "no" vote to fire Reeves at the July 18 city council meeting.
"We need someone in there without an ax to grind," Fire Chief Bud Compher said.
To force a recall election, petitioners must gather enough signatures to equal 20 percent of the registered voters in the town during the last election or 196 valid signatures, said County Clerk Kristina Glascock. If recall petitions are perfected, each official named will have five business days to resign or face a special recall election during the Nov. 7 general election.
Each recall needs a simple majority to pass, but the number of yes votes must be equal to or more than the number of votes each official received when elected.
Some say recalling the mayor would be a moot point, since Dunn has said he doesn't intend to run for a second term in November.
Not so, Glascock said. "If not recalled, the mayor would continue to serve to the end of his term, which is up in January."
City Council members Ruby Allen, Christina Hatch and Gary Dietrick are also named on the recall petitions. Petitions against officials are filed individually, not collectively, she said. Voters could recall none, some, or all three council members.
Petition organizers Tara Wiggins, Amanda Bohr and Candace Ramsey have until Aug. 26 to gather signatures, said McMahan. So far, 172 Filer voters have signed the petition, said Wiggins, wife of Cpl. Jay Wiggins, whose position will be eliminated in the next fiscal year.
"As soon as we think we have enough signatures," Tara Wiggins said, "we will go over the petitions with a fine-toothed comb."