BURLEY — Police say Luis Gabriel Ponce shot a Burley business owner in the stomach, then finished him off with a bullet to the head when he offered to let Ponce work for him rather than hand over cash.
The business owner, 58-year-old Christopher Fassett, was found dead Dec. 13 under a car he was working at in his shop on West Main Street.
Cassia County Sheriff Detective Robert Taylor testified about the case Jan. 19, at a preliminary hearing for Ponce. Cassia County Magistrate Judge Blaine Cannon ruled there was enough evidence to send the case to district court. Ponce, 21, is charged with first-degree murder, attempted robbery and burglary.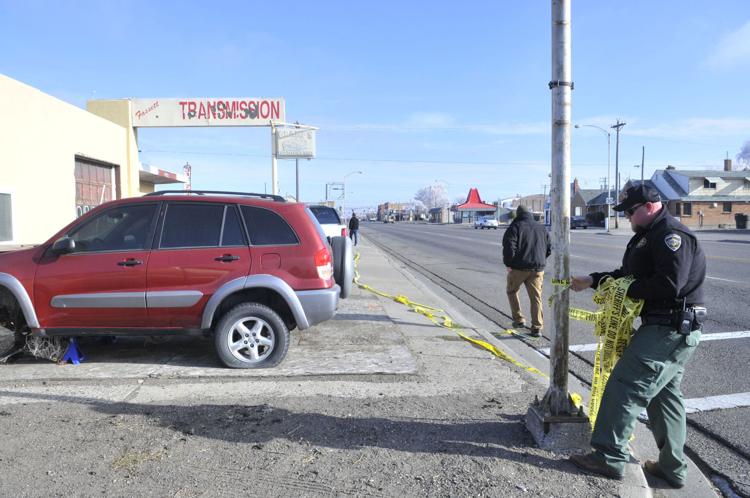 Cannon said it appears that Ponce acted with premeditation and malice in an attempt to rob and murder Fassett, whom he believed had $6,000 to $7,000 in cash at the shop.
"He was prepared to kill Mr. Fassett if necessary," Cannon said.
Cannon said it appears Ponce didn't like what he heard when Fassett denied his demand for money and briefly left the shop before deciding to carry out his plan. When Ponce went back inside, Cannon said, he was intending to do something bad.
Taylor testified that when Ponce went back inside he asked Fassett for money again and Fassett again told him no.
Ponce said "I can't wait," and shot him, Taylor said.
Fassett's body was taken to Boise for autopsy.
"Either wound could have killed him," Cassia County Coroner Craig Rinehart said.
The first bullet struck Fassett near his belly button, and lodged in his shoulder area, clipping his aorta, the major blood vessel that transports blood from the heart. The bullet hit multiple organs as it ripped through Fassett's body, the coroner said.
"The second wound to his head caused immediate death," Rinehart said.
Taylor said Ponce came to the sheriff's office afterwards and told them during a three-hour interview that he shot Fassett. He led officers to the gun he used, which was at his home and to a garbage can in the city, where they recovered gloves Ponce was wearing when he committed the crimes.
Ponce told detectives he took off his right-hand glove when he shot Fassett because it did not fit in the gun's trigger guard.
Taylor said the ammunition he used was silver or grey in color, where most is brass. The same type of ammunition was found at his home.
After Ponce killed Fassett he searched the shop for money, but did not find any, police said.
Cannon left Ponce's bail at $2 million.
Ponce will be arraigned Feb. 6 in Cassia County District Court.