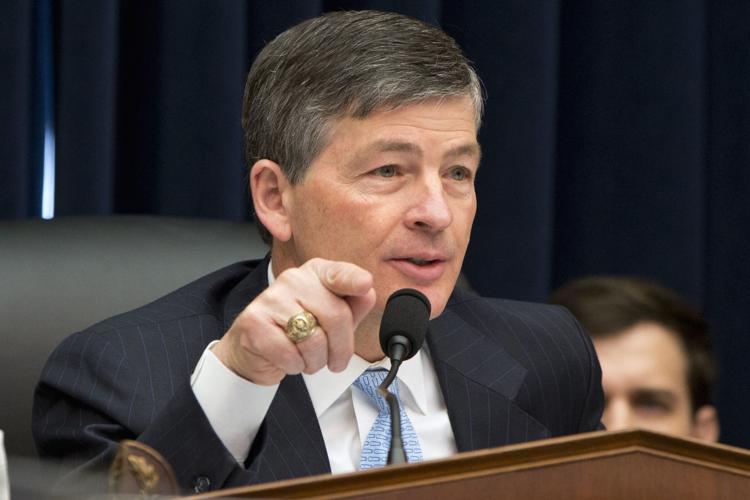 WASHINGTON (AP) — Rep. Lamar Smith, a climate change skeptic who chairs the House Science, Space and Technology Committee, announced Thursday he won't run for re-election, making his 16th term in office his last.
Smith, a Texas Republican, said in a statement "this seems like a good time to pass on the privilege of representing the 21st District to someone else." 
Smith completes his term as chairman of the science committee at the end of 2018. The committee has jurisdiction over federal agencies that have a major focus on research and development, such as NASA and the Department of Energy.
Rep. Jeb Hensarling, a Texas conservative who has fought attempts to more strictly regulate Wall Street and the banking sector, said Tuesday that he'll be the latest Republican House member to retire at the end of the current term of Congress.
Hensarling, who chairs the powerful Financial Services Committee, told fellow Republicans in an email that as his term as chairman comes to an end, it's the right time to leave Congress and spend more time with his two teenage kids.
Meredith Kelly, communications director for the Democratic Congressional Campaign Committee, blamed the GOP agenda for driving Republicans into retirement. She said the GOP health care bill and tax overhaul plan make clear Republicans "are on the side of the very rich and the largest corporations."
"These retiring Republicans have seen the writing on the wall, and they're not waiting around for the midterms," Kelly said.