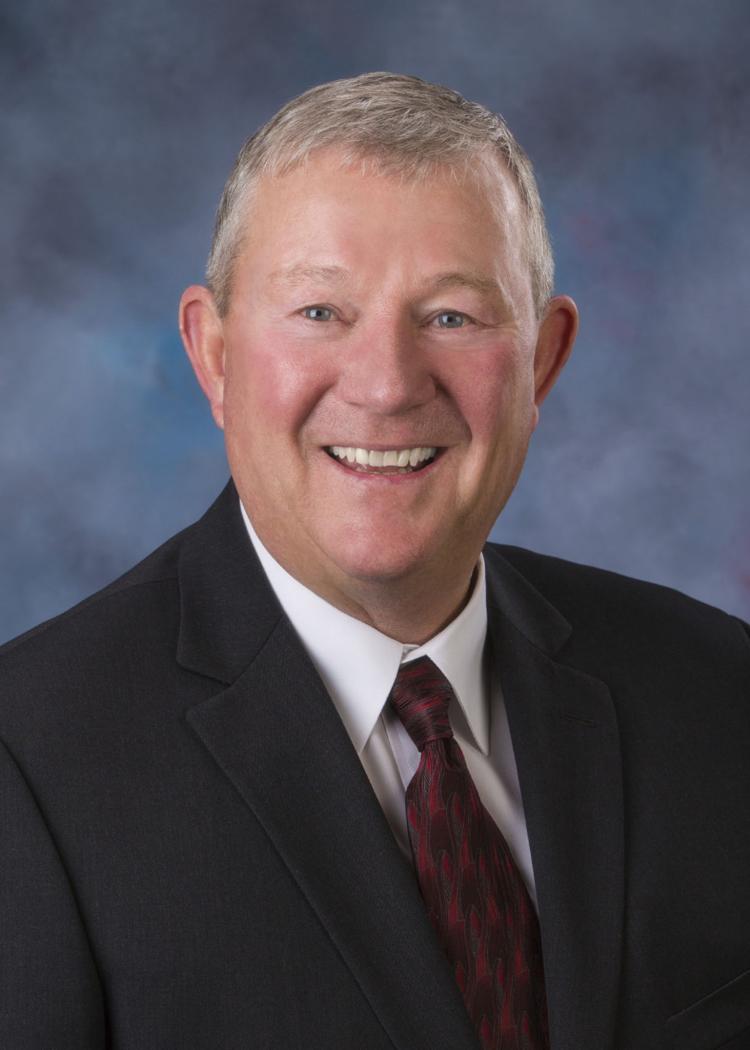 It is important to understand some of the funding history for our roads and bridges. Vehicle registration fees were first introduced in 1913 and ranged from $15 to $40 based on horsepower. The first fuel tax of two cents per gallon was assessed in 1923 and over time the registrations and fuel tax increased. By 1996 fuel tax reached 25 cents per gallon. The fuel tax was flat from 1996 to 2015 which resulted in a $225 million annual shortfall in maintaining our transportation system. Due to inflation, we were trying to maintain our roads and bridges with less money each year.
In Idaho we have several highway jurisdictions. The Idaho Transportation Department is responsible for state highways and the interstate systems. Highway districts, counties and cities are responsible for our local roads and bridges.
Funding comes from several different sources. ITD gets funding through the federal FAST Act (Fixing America's Surface Transportation) and from state fuel tax and registration fees. The local system is funded through a portion of state fuel and property taxes. The funding formula used to divide the first 25 cents of the state fuel tax is 57 percent to ITD, 38 percent to local jurisdictions (highway districts, counties and cities), with the remaining five percent to Idaho State Police.
In 2015 House Bill 312 was signed into law and increased registration fees and the fuel tax by seven cents per gallon. This was the first fuel tax increase in 19 years. This bill stipulated that increased funding would be split 60 percent to ITD and 40 percent to the local jurisdictions. Legislative intent language specified that all new money raised by this bill shall be used exclusively for road and bridge maintenance, and replacement projects. The use of general fund money for transportation was a shift in philosophy for Idaho that had previously solely funded transportation through fuel tax and registration "user fees."
House Bill 312, also known as the "surplus eliminator", created the Strategic Initiatives Program. The Surplus Eliminator transferred 50 percent of any year-end excess general fund cash balance into the Strategic Initiatives Program, managed by ITD. The other 50 percent goes into the state Budget Stabilization Fund (savings). Surplus money was for state projects only (no split with locals). ITD's use of this money is to enhance its Strategic Initiatives Program. Idaho's six regions compete for projects based on safety, mobility, economic opportunity, repair and maintenance of bridges, and purchase of right-of-way.
The "surplus eliminator" had a two-year sunset clause and would have expired this year, but was extended by the Legislature for two more years. In the language for the extension, the surplus money will now be split 60 percent ITD and 40 percent for the local jurisdictions. I have always worked to get the locals included in the surplus because when commuters drive from point A to point B, they don't care which jurisdiction maintains the road. They just want a seamless transportation system.
Idaho has a strong export economy with much of what we produce and manufacture shipped to other states and countries. In order to support the movement of our products we need safe, reliable roads and bridges. Most of the bridges in Idaho are at or beyond their intended lifespan. In Legislative District 25 — rural Twin Falls and Jerome County — there are 199 bridges, 131 on the local system.
As a member of the House Transportation Committee and a former Filer Highway District Commissioner, I will continue the discussion on proper funding of our state and local infrastructure. I welcome your comments and suggestions.