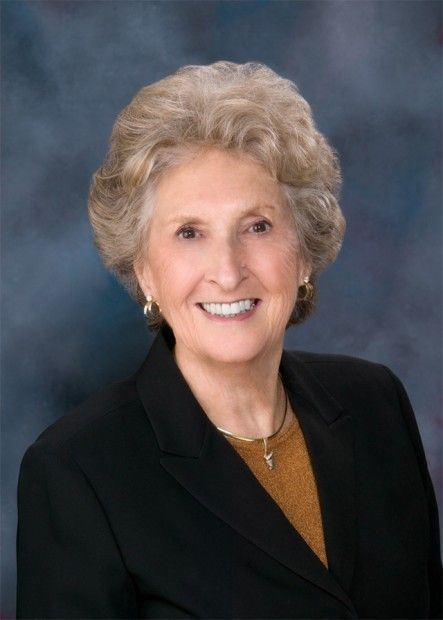 I have had the privilege of serving on the Joint Finance and Appropriations Committee since my second term as your representative. JFAC meets each morning during the legislative session in the Capitol's most beautiful rooms between the House and Senate chambers, originally the chamber of the Supreme Court. The rooms were restored to their historic grandeur during the Capitol renovation with two important exceptions. We no longer use gas lamps and happily for all citizens, PBS now streams all the legislative action into our homes.
JFAC has the responsibility to review spending requests and balance the abundance of these requests against available revenues. When the gavel drops on the yearly legislative session, about 350 bills will be passed by both houses. JFAC accounts for a little over 100 of these appropriation bills.
Ten members from each the House and Senate sit on JFAC. This is unique to our state, allowing the House and Senate to jointly hear all parts of the JFAC budget.
State agencies must submit their budget requests to the governor by Sept. 1 and present their requests to JFAC in October. The governor's staff works closely with our staff to assure our committee has all the important background information needed on every bill under consideration. We're proud of our bright and dedicated JFAC support staff that then compiles all appropriation requests into a budget book of about 850 pages addressing everything about the use of tax revenues.
Before a final decision is made by JFAC, there is tremendous input and discussion during public hearings and meetings with chairmen from legislative policy committees.
While it's challenging to look 18 months into the future and match revenues with spending, it could be more expensive to our citizens to get it wrong! Fortunately, we have a legislative committee that looks at the economy and gives us an estimate of long-term revenue. The Idaho Constitution is the guiding star that keeps us from spending monies we do not have.
Value to the taxpayer is the overriding goal of each budget. The $2-plus billion budget for public schools receives the same attention as a request to replace a small agency's aging automobile. Locally, the important College of Southern Idaho budget is in the capable hands of Janet Jessup, a Jerome graduate. We are blessed that she has returned to Idaho after working for the state of South Dakota.
Some years ago, the state prison requested a very large riding mower. My first thought was of all those locked behind bars; some might benefit from some fresh air and exercise with a small push mower like the one I use. The riding mower request was not supported. A year or so later, the prison requested a new locking system. Locks in one building were unexpectedly opening and closing. Approving that request was an easy decision.
Idaho has seen tremendous growth in valid demands including the need for more state police to improve safety, and more and better paid teachers and related equipment for our schools.
There is always concern to have the resources available to cover unplanned needs like forest fire costs — which costs I have seen can range from $6 million and $60 million. This past severe winter created emergency situations in many counties. These unknowns are why it's always prudent to have money in savings. This past session, we were fortunate to have state revenues exceed expectation. With the guidance of the House speaker, Senate pro tem, and Gov. Otter, we were able to fund $50 million to the Division of Disaster Control to cover emergency flooding expenses.
Finally, it is always reasonable to keep money in your pocket. Hence, we also carefully look at proposed adjustments to the tax structure.
Those good Senate and House members who are willing to work on JFAC not only enjoy working in a beautiful room, they never forget whose important dollars they are spending. Yours.