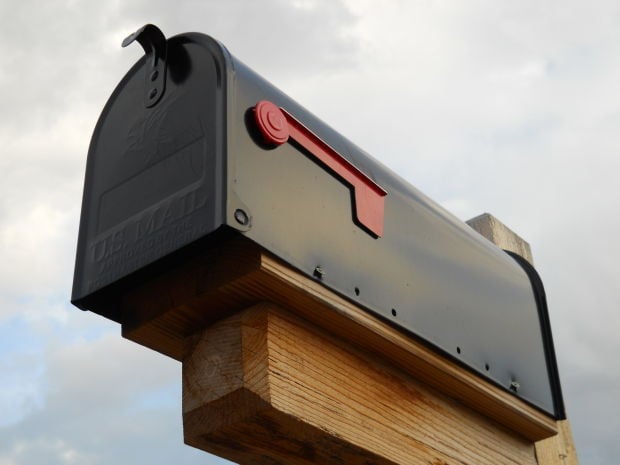 Appreciation for emergency response
We would like to publicly thank our local emergency response team, life flight, GCSO and Twin Falls St. Luke's emergency room for their awesome care and transport when we desperately needed them Monday evening. We are extremely grateful to each of you. The caring response to my scary situation is appreciated. Thankfully, I was blessed with a good outcome.
Very sincerely — thank you.
Sherry and Robert Aja Hagerman
Travelers thank
those who helped
This letter is in thanks to the wonderful woman and gentleman who helped us "unstick" our car on the evening of Thursday, Jan. 5. We got stuck in the driveway of the Super 8 there in Twin Falls, where we had stopped during our trip home from Boise due to the unsafe road conditions.
My 72-year-old husband is being treated for two different cancers, facilitating weekly trips to Boise for chemo. We live in the Idaho Falls area, where we have been unable to find treatment for him, and have had to travel back and forth weekly. Our car is 16 years old, so that has been a scary drive in and of itself. This crazy weather is not helping the issue.
This lady saw our predicament, and immediately came to our rescue. She was driving a red SUV, I believe. She was incredibly strong and we cannot thank her enough for her selfless act of kindness. She just dug right in, no questions asked. Wow! There was also a gentleman who stopped his pickup in the lane behind us and got involved. He kept traffic from smacking into us and then started pushing. With his added strength, we were able to get the car into the parking lot.
A heartfelt thank you to both of you. Your kindness has restored our faith in people.
God Bless You,
Chayce and BJ Michaels-Swan Ammon
Local community pulls together
Just a word of thanks to the city, county, highway districts, law enforcement at all levels, school bus drivers, mail and newspaper carriers, neighbors who helped neighbors and others for a tremendous effort this past week. Work is still ongoing to keep the storm drains open and the water moving in a safe direction. You are to be commended.
Charles Brumbach Twin Falls
Filer takes care of citizens
We live in Filer on Main Street. I walk with a walker and my husband is 90 years young. We park our cars next to the alley because we don't have to get up on the curb.
We were really socked in, the snow had buried the car and we couldn't get to the garbage cans.
The city of Filer police and maintenance guy came and cleaned all the snow out. Even cleaned off the cars and moved them and cleaned that out too.
Proud to live in Filer.
Thanks to city and police department.
Neal and Mary Jane Gibson Filer
Hospice Visions thanks volunteers
At Hospice Visions Inc., we help you every step of the way, with comfort, care and love. One of the very special way's we do this is through our remarkable volunteers. Everyone at Hospice Visions Inc. would like to express our most sincere thank you to our volunteers: Judy Anderson, Sarah Barker, Jade Browne, Rachel Cawley, Kim Clark, Hunter Cunningham, Kristi Douglas, Frank & Jeanene Ellis, Sammaria Fitzpatrick, Kelly Feng, Jenny Harmon, Gayle Kemp, Mark Lewis, Brett and Sandy Millar, David Palmer, Caitlyn Rail, Linda Rockne, Bob Rynbrand, Randy Slickers, Joed Steinberg, Jim Stevens, Sharon Sullivan, Matt & Carol Tombre, Gary Westra and Kathy Williams for your selfless, exemplary service to our patients and their families. Each of you are truly inspiring and we simply would not exist without you. You complete us!
Nora Wells Volunteer Coordinator Hospice Visions Inc.
Thanks for a Magical Christmas
To this wonderful community who made Christmas special for many senior citizens. Willow Brook Assisted Living and Cedar Draw Assisted Living had a fantastic Christmas thanks to so many including Applebee's, Family Health Services, Xavier School, and many individual families. The gifts, the treats, the cards, the visits. Oh my, what a great time we had! We have so many folks that make this a great community and why we call this valley the "Magic" Valley. Thank you again from the bottom of our hearts for the blessings we received Christmas morning. Stop by for coffee and a visit. All the staff and residents at Cedar Draw and Willow Brook Assisted Living.
Cathy Lynch
Filer
Stockings for vets a success
Thanks to all that made Christmas 2016 stocking for veterans so successful. Clif Bar, McDonald's and Willamette Dental Groups donated at 100%. And a big thanks to Costco and Smiths for having such great prices and goods. We were able to give out 100 stockings to veterans around the magic valley.
Delores Silcott President Richard Silcott Adjutant Twin Falls American Legion and Auxiliary Organizations thanking contributors or supporters.
Individuals thanking public agencies and businesses for extraordinary service.