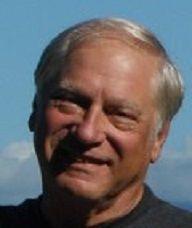 If nothing else, 2017 is proving once again that Idaho's GOP legislators enjoy fixing what ain't broke more than solving real problems.
Idaho representatives felt compelled to protect students from exposure to concepts of biodiversity, human impact and climate change, proposing deleting their reference from school science standards. It's now in the Senate's hands. Ostrich lessons, anyone?
Twin Falls Republican Sen. Jim Patrick proposed fixing the dire problem of one too many license plates on Idaho vehicles. Careful analysis suggests the economic impact on vehicle owners, state operations and revenues is essentially a wash. It will, however, wonderfully benefit fleeing traffic violators and criminals.
Meanwhile Lance Clow, R-Twin Falls, introduced legislation to legalize what everyone already does, exceed the speed limit briefly to pass slow vehicles. OK. Sure. But, hey, readers, can you think of some other things that hundreds of thousands of Idahoans already do that are illegal and harm no one? Maybe this could set a precedent.
Republican Eric Redman's proposed legislation to take a John Sobieski-esque stand against the tidal wave of Sharia law devastating America never made it to the House floor, but it helped run down the game clock, getting an honorable mention from Fox News.
Pocatello Republican Rep. Dustin Manwaring wants to fix the dire problem of letting Idaho counties set early voting periods to as much as three weeks prior to elections. The GOP — champions of local control (when it suits their interest, otherwise not so much) — are reportedly lukewarm about fiddling with existing rules that produced record turnouts in the last election. Democrats are well aware that suppressing the vote has become a favorite Republican pastime nationally. While it isn't clear that Manawaring's proposal will have that immediate result, in the current political climate it raises suspicions. If the GOP really wants to upgrade Idaho's voting laws, there's plenty worth a real look that neighboring Washington and Oregon have done. Consider motor-voter registration and universal mail-in ballots. Manwaring calls his initiative "a new layer of consistency." It sounds more like "a new layer of fixing what ain't broke."
Let's discuss some of Idaho's real problems.
Health care: Between 52,000 and 78,000 Idahoans currently lack adequate health insurance. They're in the so-called "Medicaid gap." These hard working Idahoans earn too little to afford insurance via Idaho's health exchange, dubbed "Your Health Idaho." The highly popular exchange was successfully implemented under the Affordable Care Act. Ironically folks in the gap earn too much to qualify for Idaho Medicaid. Republican legislators have waged a relentless ideological onslaught against accepting federal funds under the ACA to cover the gap. Obamacare money humiliates Republicans who refuse to admit it is simply Idaho retrieving hundreds of millions of its citizens' own money from Washington. They prefer forcing Idahoans to pay twice for the Legislature's ineptness: Refused money disappears in D.C. for other uses, while Idahoans pay higher county taxes to cover indigent care. Instead of problem-solving, GOP legislators postured for a half dozen years while Idaho's uninsured go bankrupt, suffer and die in heart-breaking numbers. With D.C. Republicans gleefully swinging wrecking balls at the ACA, don't expect Idaho's Legislature to improve health care prospects for Idahoans any time soon.
Education: This January, beating only New Mexico, Mississippi and Nevada, "Education Week" gave Idaho a D+ overall education grade, repeating its dismal 2016 standing. Idaho consistently ranks at or near the bottom nationally in educational funding. This is part of the Idaho Republican Party's annual shell game. Their rationale for continually shortchanging the lifelong prospects of our children and the adequate near-term training of our workforce for better jobs is simple and cynical. They'd rather give tax breaks to corporations and Idaho's upper crust, and continue paying Gov. Otter $4,500 a month to live in his own home. They proclaim they're keeping Idaho's working class income taxes low, while willfully overlooking the soaring property taxes resulting from supplemental levies needed to keep our schools barely afloat.
Infrastructure: Idaho's roads, bridges and other critical infrastructure are another favorite category of neglect, procrastination and buck-passing in our Legislature. Recent estimates put the backlog of Idaho's road and bridge maintenance or upgrades at $280 million. This costs taxpayers real out-of-pocket dollars every day in auto repairs. It endangers their lives unnecessarily on damaged or substandard roads. Infrastructure, education, health care, and community cultural and recreational resources are all part of the formula that businesses and industries use to select where they prefer to establish themselves. Unlike politicians, businesses use unbiased accountants that don't play hide and seek with the real costs to their operations, workforce and managers.
Revenues: This is the single biggest and most genuine issue facing Idaho. It is also radioactive politically. Yet, realistically, all Idaho's major challenges, problems, failures and unmet potential stem primarily from shortsighted and regressive taxation policies. Idahoans have been marooned for decades, aground in a shallow voodoo economic reservoir, inadequately fed by ever-shrinking tinkle-down return flows from the upstream pampered rich. We are, by Idaho's own economic analysis, already one of the lowest-taxed states in the region and nation. Despite no evidence they work, new upper-income biased tax reductions are the only perennial legislative priority in the GOP's governing vision. Special interests have shaped a sales tax code that exempts more potential revenue than it collects, thereby forcing non-exempted (i.e. average) individuals to pay double the sales tax necessary if there were no exemptions. The narrow conservative world-view and its flawed economic assumptions have denied Idaho the opportunity to make the needed reasonable investments in our state that, in the long run, will grow income and revenues from the grass roots up, instead of waiting hopelessly for it to tinkle down.
To our GOP friends: Start addressing Idaho's real needs.