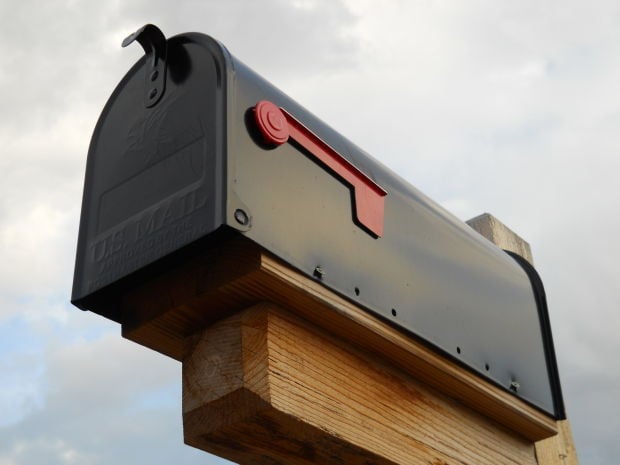 Death by Chocolate fundraiser a success
The Rotary Club of Twin Falls would like to thank all of the businesses and individuals who sponsored, donated and helped at Rotary's 12th Annual Death By Chocolate Fundraiser to make it such a successful event, especially its corporate sponsor, First Federal. We raised a little under $30,000 this year that will go to local charities, Rotary and its projects.
Without the participation of the following chocolate vendors, Rotary would not have an event. So please show your appreciation for them helping Rotary raise money by supporting their businesses. They are: Alice's Sweets; Ashley Manor; Bridgeview Estates; Brookdale TF; Cactus Petes Casino Resort; Candy Cravings; Canyon Ridge High School; Carla's Creations; Cloverleaf Creamery; CSI Baking, Pastry & Culinary Arts; Daisy's; Frederickson's; Magic Valley High School; Mountain View Barn; Rocky Mountain Chocolate Factory; Scooter's; Shari's Café; Sips n Sweets Treats; St. Luke's Magic Valley; Sweet Creations by Tammy; Taylor Made Cakes; Twin Beans Coffee; Twin Falls High School and Twin Falls Senior Center.
Rotary would like to thank all those who attended this year's event and past events for supporting its fundraiser all these years. Hope to see you at next year's Death By Chocolate!
Thank you,
Jill Skeem
Rotary's Death By Chocolate Event chairwoman
Magic Mountain
to the rescue
I would like to say thank you to Gary Miller at Magic Mountain. He came to my rescue when I locked my keys in my car with all my ski equipment in it. He was very happy to help and did everything he could. I am thankful that the Miller family and staff takes such great care of their customers. They truly go above and beyond.
Mackenzie McBride
Twin Falls
Local Foundation Helping Local People
On behalf of Interlink Volunteer Caregivers, thank you to The Janice Seagraves Family Foundation for a generous grant award! These funds are greatly needed for organizational operations in order to provide critical services to citizens in our community. Your generosity will allow IVC to continue helping elderly, chronically ill and disabled individuals remain safe and independent while living in their own homes where they desire to be.
The Janice Seagraves Family Foundation provides so many of our local partnering nonprofit organizations the opportunity to continue their good work. IVC is honored to now be among the many agencies this foundation helps. Please know we are forever grateful for your vote of confidence.
On behalf of IVC volunteers, clients and board of directors, thank you one and all for believing in us! You have truly given many people the "Gift of Home!"
Edie Schab
Executive director, Interlink Volunteer Caregivers
Thank you to so many
Family, friends, community and health care providers,
I will never forget the day I was told my kidneys were no longer functioning and I was placed on emergency dialysis. This was a life-changer for me and my family. The potential long-term side effects were devastating news that triggered a journey we knew nothing about but knew we had to be eager to explorer.
I very humbly want to thank all the people who rallied behind me, giving me strength, support and hope. As always my family played an important role in helping me maintain good spirits. My friends were passionate in making sure I understood they were always there if I needed them. The many Health Care Providers were knowledgeable, compassionate and eager to see me get better. Everywhere I went from Gooding to Twin Falls to Boise and eventually Murray, Utah, I couldn't have asked for better care from any of these remarkable people. And to my wife, well … you always give me strength. Thank you.
And then there is that one special person, that Hero, my Hero, who took the time to think about the future and what one last good deed they could do should their time expire here on earth. This Hero I'm talking about is my organ donor. Thank you and may you rest in peace.
I thank all of you for the fundraising events, donations, well wishes, prayers and personal visits. This community has reminded my wife and me why we are so proud to call Wendell our home.
Brad Christopherson
Wendell
Thank you for your support
On behalf of the Magic Valley Fly Fishers, we are grateful to the following donors for their contributions in support of our annual scholarship fundraising banquet: Advantage Archery, Angler's Habitat, Arryan Hicks, BASF Corporation, Betsy Morishita, Boot Barn, Bryan Woodhouse, Clear Lakes Country Club, D&B Supply, DL Evans Bank, Dale Quigley, Dave Anderson, Dexter and Cindy Ball, Eye Center, Glenn Buscher, Gowan Chemical, Greg and Gloria Misbach, Idaho Angler, Idaho Joe's, Janitzio Restaurant, Jason Hicks, Jayva Hicks, Jimmy's All Season Anglers, Kurt's Pharmacy, Larry Johansen, Les Reitz, MAD Technologies, Magic Valley Bowhunters, Microchips, Mike and Marsha Chojnacky, Northwestern Mutual Life, Norm's Café, Northwest Mutual Life, Olson's Ski & Board Tune, Papa Murphy's Pizza, Pizza Pie Café, Purdy's RR Ranch, Quale's Electronics, Red Canary, Red Shed Fly Shop, Rio Products, River and Adventure Toys, Robert Jones Realty, Ron Hicks, Salmon River Scenic Run, Sav-Mor Drugs, Schiermeier Taxidermy, Scott Knight, Simm's Fishing Products, Soran's Turf Club, Standard Printing, Syngenta Crop Protection, The Fly Shop, University of Idaho, Watkins Distributing, and West Addison Sportsmans Supply.
This event raises money to fund scholarships for CSI fisheries students, Trout in the Classroom, and governmental and non-governmental agencies to improve fly fishing opportunities and habitat.
Don Morishita, president
Magic Valley Fly Fishers
The Letters of Thanks column will publish letters of up to 200 words from:
Organizations thanking contributors or supporters.
Individuals thanking public agencies and businesses for extraordinaryservice.
Send letters to letters@magicvalley.com. If you would like to purchase a classified ad to express gratitude of a personal rather than public nature, call The Times-News Customer Service department.