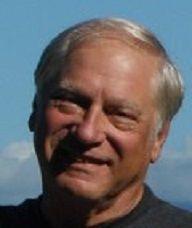 The digital spy vs. spy political intrigue, tweetnados, social media-cracy and e-maledies of the past year or two have scraped some scabs off a long festering irritation I've had for a couple decades. The irritation began in the '80s when our solar system's drift through the galaxy brought Earth into contact with the alternate reality (realities?) of the cableverse.
On first entry into the cableverse we idealistic baby boomers became intoxicated with the notion that we would finally be able to access TV free of advertising. We'd have a menu of specific entertainment, educational, news, documentary channels, etc., and simply pay only for desired programming. Good programming would thrive by the nourishment of the market place. Inferior programming would atrophy and die a natural death. Instead bundling and retro-style advertising materialized on a grander scale than ever previously imagined.
Fast forward to the present: The gawdawful adverts are bad enough. Still worse, to access basic cable service consumers must buy bundles that generally contain lots of programming we don't like, want or watch. Cableverse has come to encompass other delivery methods as well, but the bundling concept is much the same. It's an example of when "more for your money" is a bad deal.
I've often thought it may even be an unconstitutional deal.
Most bundling is some variation of lathering up a pen of pigs with gobs of lipstick. When the hogs jump through the screen rendering your living room a sty, the buyer's remorse never goes away.
Technology is now such that cable providers can and should allow total channel (or program) selection on a pay-as-you-go basis. The argument is often made (It may even be true, although I doubt it) that the cost of individual channel selection might be slightly more expensive on a per-channel basis than providing a bundle. But I don't care, and I'll tell you why.
Cable bundles invariably contain a wide spectrum of channels that contain programming that I not only don't want but that run deeply contrary to my personal value system. When my only option for basic cable service is to subsidize programming objectionable to me, I find that at odds with the capitalistic concept of "let the marketplace decide." It also pressures me to support things I abhor — sometimes at a level fundamental to my core values.
There are several categories of programming individuals should not be forced to subsidize just to receive basic cable service. These would at least include politically slanted programming, religious programming, morally objectionable programming, programing outside one's interest and just plain stupid programming.
When I stay in motels whose cable carries only Fox News, I leave a polite note on the feedback card objecting to forcing me to watch and subsidize conservative news bias without access to a neutral or progressive news source. If you're a conservative, you likely feel the same if only MSNBC is available (although I've never encountered that).
Someone should not have to subsidize religious denominations contrary to their personal beliefs just to have access to basic cable. Non-believers should not have to subsidize religious programming at all just to have access to basic cable, any more than devout believers should have to subsidize atheist programming.
The same argument applies to a range of categories, although these two examples strike me as the most contrary to the fundamental principles set forth in our Constitution.
I've communicated these thoughts in the past to cable providers. The routine response is along the lines of "Well, just don't watch channels or programs you don't like." Of course, that is not at all the point. Bundles funnel money to causes and philosophies I spend much of my waking day, personal energy and finances resisting.
The infrastructure required to enable commercial cable service invariably involves some tax-supported public resources. These include rights-of-way provisions and maintenance, transmission lines, licenses, channel assignments, etc., etc. These public "subsidies" should be recognized and also merit concern when considering how programming bundles actually encroach on Constitutional protections.
If you agree that a substantial portion of the programming in cable bundles is just plain lame, you should also question the "fairness" of having to buy so much prepackaged rubbish for simple access to more "essential" offerings. A lot of that rubbish includes material most families don't want their young exposed to. Yes, I know you can "block" channels. I also know that young people today can hack a channel blocker faster than I can answer my new smartphone.
Cable bundling strikes me as an issue more worthy of elected officials' time and energy than whether to require front license plates on cars. It's a genuine conservative/progressive/family-values cross-over issue that Democrats and Republicans should be able to and rightfully ought to address at an appropriate level of government.