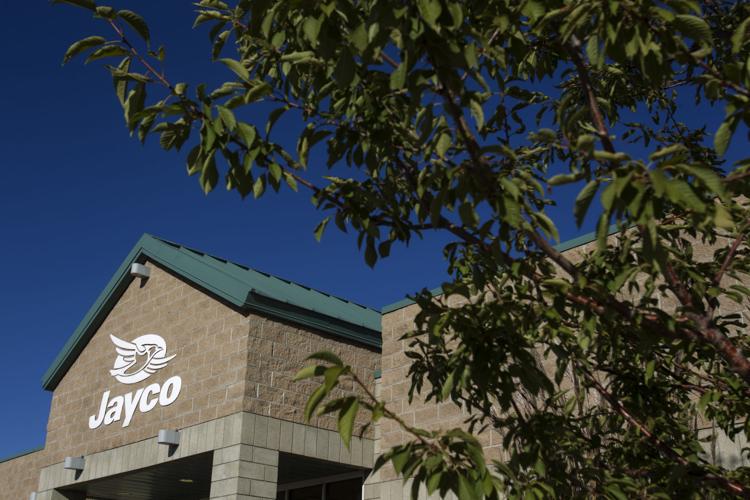 TWIN FALLS — As Jayco prepares to more than double the size of its plant and its workforce, the company is now asking the county for a five-year tax deferral on its increased property value.
In an application before the Twin Falls County Commissioners, the company anticipated investing more than $21 million into its facility. The current assessed value of the property is $6 million, County Assessor Bradford Wills said.
Commissioners heard Jayco's request on Thursday, but a final decision is expected to be made next week.
Idaho statutes allow the county commissioners to grant a property tax exemption for a specific industrial project for up to five years. This application is for the same type of exemption that was granted in March to KapStone Paper and Packaging.
"I truly believe if they fit into this, that we should try to help 'em out if we can," County Commissioner Jack Johnson said.
Multiple calls to the company were not returned Friday. Jayco COO Matt Thompson previously said in a statement that the company had considered other western states for its expansion.
"We concluded that capitalizing on the benefits offered in Twin Falls out-weighed benefits outside the state of Idaho," he said.
Projects must have a value of at least $500,000 to qualify for a property tax exemption. The amount of the exemption the county grants depends on the capital investment, the number of jobs created, and the wages, benefits and training provided to those employees. Location is also a factor.
Jayco's project score based on these metrics was in the top bracket of allowable exemption. The county might defer 76 percent to 100 percent of the property tax increase for four to five years.
Even if the full exemption is granted for five years, "They keep paying taxes on the value they have right now, and that doesn't change," Wills said.
According to the company's application, Jayco will create 360 new jobs over three years — 51 in the first year, 239 in the second and 70 in the third. Jayco currently employs 260 people in Idaho.
The average wages and benefits for the new employees are estimated at $43,261. That's more than 20 percent higher than the average wage in Twin Falls County.
"They get points for that in the matrix," Wills said.
Jayco's new 284,000 square-foot building will house two production lines for its travel trailers. It already produces 40 of these trailers every day, Wills said. The new building was expected to open this summer.
Jayco has already been approved for a tax reimbursement incentive from the Idaho Department of Commerce's Economic Advisory Council. That incentive is valued at $4.9 million over 12 years and reimburses the company 24 percent of the taxes on its income, payroll and sales.