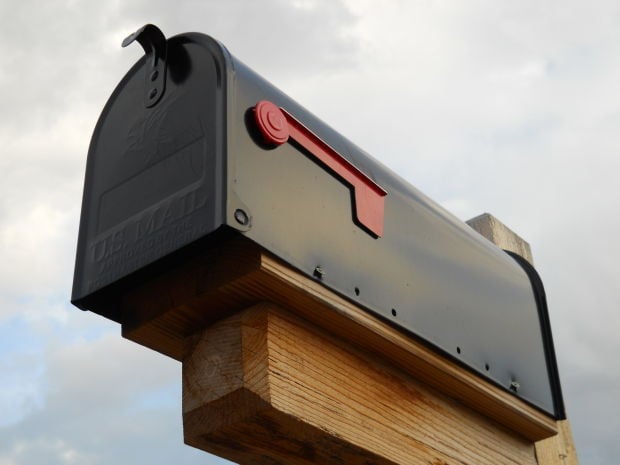 Thanks for supporting Art in the Park
On behalf of the Magic Valley Arts Council, I would like to thank the following community members for supporting the 58th annual Art in the Park on July 28 and 29 at the Twin Falls City Park.
This event featured the creative works of more than 30 artists, activities, information booths, food booths and music. Major support was provided by the Art Guild of the Magic Valley. Additional contributors: Art & Bonnie Hoag, Rebecca Sandison, Totally Twisted Balloon Animals, Joe Shaw, Twin Falls Lions Club, Robin Dober, Jill Skeem, Mike Crane, Jim Dutt, Magic Valley Distributing, Pegan Cook, Rosie Martinez Eckert, Chandra Holloway, Kim Syth, The Barking Owls, Em and the Guys (Emilee Gomske, Michael Frew, Chris Cawthraw and Peter Bierma), Twin Falls Public Library—Humans of the Magic Valley, Idaho Central Credit Union, Betty B's and Diane's Delights, Garden To Go, Mikey's Kettle Corn, Soran's Catering, Courtney Solomon, Suzanne Hawkins, and all the artists whose works were valued.
Join us again July 27-28, 2018!
Melissa Crane,
Marketing and sales director
Magic Valley Arts Council
Thank you for the grant
I would like to extend my gratitude toward the individuals who serve on the Advisory Board for the Seagraves Foundation. The Oregon Trail Elementary school in the Twin Falls School District received a $6,000 grant to purchase swings for students who have disabilities. I know many students in our program will benefit from this recreational opportunity. Thank you for this grant.
Kara Barnes,
ERC para educator
Oregon Trail Elementary
Jazz on the
Canyon a success
On behalf of the Jazz on the Canyon Committee, I would like to thank the following for their support of this year's successful Jazz on the Canyon June 28 and 29 at the Twin Falls Center for the Arts. All proceeds benefiting music education for CSI Jazz Camp, Magic Valley Arts Council and the Twin Falls School District Education Foundation.
Major support was provided by Clif Bar and Co., with additional support by Middlekauff Auto Group, Lytle Signs, Elevation 486, Edward Jones Investments, Watkins Distributing, Clear Springs Food, Falls Brand Independent Meat Co, Holesinky Vineyard and Winery, KMVT, Sun Valley Jazz and Music Festival, Rudy's A Cook's Paradise, Melissa Pease, Mike McBride, Chris Scholes, Thad Scholes, Linda Watkins, Bill Brulotte, Kathy MacMillan, Bob and Linda Sojka, Scott Farkas, Malan Erke, Shari Cowger, Chandra Holloway, Judi Baxter, Eric Smallwood, Mike and Melissa Crane.
Carolyn White,
Jazz on the Canyon committee member
Thanks for folk festival support
On behalf of the Magic Valley Folk Festival, I would like to thank the Mini-Cassia area for supporting this year's festival. We had a wonderful experience with dancers and musicians from Austria, Belarus, Chile, Ecuador, Indonesia, and Switzerland. They danced and shared their cultures with us and we learned so much from them.
To everyone who provided housing, transportation and food for these amazing performers, I express my sincere gratitude. We wouldn't have a festival without your willingness to open your homes and hearts to our international guests.
Another thank you goes out to our generous sponsors who made this event possible in our community. Without their gracious donations this year as well as in previous years, we would have been unable to enrich our community with this event each summer for the past 14 years.
And finally, I would like to thank everyone who served on our committee, worked as a Team Guide, or volunteered to help us in any way. It takes hours of service to produce a world class event like this each year and we couldn't do it without the support of the people in our communities.
We look forward to another wonderful festival next year!
Krista Gammon
2017 Festival Chairperson