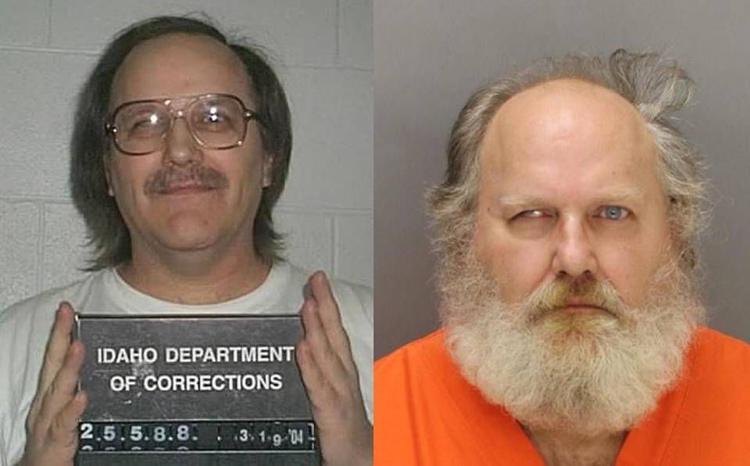 Man who killed Boise State student gets life in prison
BOISE (AP) — A 62-year-old man who killed an 18-year-old Boise State University student and dumped her body in a creek has been sentenced to life in prison without parole.
Bruce Marchant received the sentence Wednesday in 4th District Court after prosecutors argued Marchant will be dangerous for the rest of his life.
Marchant in September pleaded guilty to first-degree murder in a deal with prosecutors who agreed to drop rape and kidnapping charges.
Boise State University student Sierra Bush was reported missing September 2016. Her body was found south of Idaho City, about 40 miles (64 kilometers) northwest of Boise, the following month.
The Boise county coroner said Bush died from asphyxiation.
Marchant was arrested in New York City in December 2016 and extradited to Idaho in April.
County issues disaster declaration for town without water
GRANGEVILLE (AP) — County officials approved a disaster declaration for a western Idaho town so it can apply for emergency state funding after losing its water wells.
The Lewiston Tribune reports the water wells in the town of White Bird stopped working late last month, causing Idaho County commissioners to approve the declaration on Tuesday.
Town officials say a cause has not been determined for why the wells suddenly quit functioning. Officials say seismic activity may have contributed to the loss.
The town declared a state of emergency, and it began providing water resources to residents at what officials say is an unsustainable cost.
The town has applied for emergency funding from the Idaho Department of Environmental Quality, and the U.S. Department of Agriculture rural development agency has committed to helping the town.
N. Idaho hunter shot by partner who mistook him for an elk
MOSCOW (AP) — Authorities say a 60-year-old northern Idaho man is recovering after being shot in the buttocks with a .50-caliber muzzleloader rifle by his hunting partner who mistook him for an elk.
The Latah County Sheriff's Office tells the Moscow-Pullman Daily News that the Moscow man was shot Monday near Deary by a 72-year-old Potlatch man.
Officials say the injured man was transported to a hospital and was in stable condition Tuesday.
Grazing returns to federal lands affected by 2015 wildfires
SALEM, Ore. (AP) — Ranchers in Idaho and Oregon have begun grazing their cattle again on some of the nearly 280,000 acres burned in wildfires in 2015.
The Capital Press reports the Bureau of Land Management has allowed grazing to resume on 48 of the 84 pastures on allotments affected by the fires in southwest Idaho and southeast Oregon.
Bureau officials say they expect a decision to be made on the remaining 36 pastures by the end of December.
The bureau closed off the land for grazing for two growing seasons under a restoration plan following the fire.
Officials say the bureau plans to make the land more resilient to fires by maintaining 30 miles of targeted grazing fuel breaks, which creates buffer areas on each side of roads.
Elko judge recuses self from bomb threat case
ELKO, Nev. (AP) — A court appearance has been postponed for an Elko County man accused of making a bomb threat against the Elko District Court after the judge recused himself from the case.
The Elko Daily Free Press reports 34-year-old Casey Overacker of Spring Creek was scheduled to be arraigned on Monday, but Judge Al Kacin recused himself because he was working at the courthouse the day police say the suspect called in the bomb threat in June.
Kacin says he doesn't think he can be fair and impartial because the threat disrupted proceedings in his courtroom, which made him angry.
The judge said that if the bomb threat had occurred on a day he wasn't there, he might have been able to preside over the proceedings.
Overacker's attorney, Jeff Kump, said he understood. A new court date was pending.