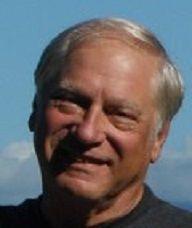 Sen. James Risch hasn't exactly been Speedy Gonzales in crafting legislation benefiting Idahoans or Americans in general. And he rarely shows his face in Idaho to engage constituents in person regarding what he has or hasn't done while ensconced in his fortress on the Potomac. But Sen. Risch weighed in nearly instantaneously this week with his assessment that the president has a right to do something monumentally imprudent (I struggled with the word choice there) with highly sensitive intel whenever he fancies.
According to The Atlantic on Monday, regarding President Trump's disclosure of classified Intel to Russia, Risch opined "It's no longer classified the minute he utters it." Wow, that's some real world-class inductive reasoning.
Risch further maintained that the president "has the ability to declassify anything at any time without any process." He failed to consider the difference between "can" and "should." A spy has the de facto ability to declassify anything without any process. Also, an incompetent has the de facto ability to inadvertently declassify anything without any process. That's why in a sober, prudent, well-functioning government presidents eagerly seek professional advice before declassifying intel.
Make no bones; what President Trump did was not just imprudent politically. It was disastrous to America's relationship with its security and intel partners around the world. It also potentially endangers all Americans (i.e. including Idahoans) and anyone else who depends on our well-guarded secrets to keep them safe from terrorist attacks etc.
Since Mr. Trump's leak has likely compromised covert operatives, and/or the secret cooperation of a nation walking a tightrope among global allies and adversaries of the United States, he has also endangered our strategic and tactical capacities. That blunder could easily also put our armed forces unnecessarily at greater risk at some point in the future.
It's not just me saying this. News analysists and security experts around the world have weighed in on this latest Trumpian indiscretion in droves. Just take a peek on Google News.
Sure, Mr. Trump's the president. But a competent president consults with professional security analysts in the CIA, DIA, NSA, TSA, DHS and DOS before casually blabbing inside-information to our most potent geopolitical adversary — one that readily invades neighbor nations to test our resolve, buzzes our military aircraft, hacked our election, and that militarily supports the Syrian regime that willing gassed its own population.
America's own intelligence services have let it be known they are wary of sharing sensitive information with Mr. Trump because of his unrelenting unrepentant flamboyant capacity for thoughtless indiscretions. This latest misstep won't help that already severely wounded relationship.
Mr. Trump's monumental improvidence in this matter will undoubtedly further chill the desire of reliable international intelligence collaborators to share with us. He has already put the stink on our relationship with Great Britain's intelligence community. This latest incident will be an "I told you so" to anyone else in the world that was extending us any benefit of the doubt.
The magnitude of chaos in our government stemming from the broad-stroked incompetence of the Trump administration and unabashed disregard for accuracy, adherence to documented reality (of almost any nature), and simple truth is mushrooming almost hourly. As I finish writing this editorial late Tuesday, world news and the internet are alight with the latest revelations of Mr. Comey's notes from a meeting with the president, further pointing to his ham-handed attempt to obstruct justice surrounding the investigation of Gen. Flynn's compromise by his Russian entanglements.
So why did I begin by expressing frustration with Sen. Risch's trivialization of the Trump security gaffe, his knee-jerk defense of this latest display of ineptitude and disingenuousness by the entire Trump administration and his legion of surrogates in both houses of congress and the punditsphere? Pretty simple, really.
Sen. Risch is one of the two highest ranking Republicans representing Idaho in the federal government. He is also supposed to be one of Idaho's two federal senior statesmen; the other is Idaho's senior senator, Mike Crapo. Sen. Crapo, has been relatively subdued in response to the current imbroglio. The Spokesman Review reported Crapo's spokesman as saying blandly "Senator Crapo has said he is looking forward to getting to the facts with the three investigations we now have underway with the House and Senate committees and by the FBI."
The Spokesman Review further reported that Raul Labrador in his typical vacuous and utterly partisan fashion merely doubled down on his support of Trump in a KBOI interview, asserting that Trump is doing a "terrific job" and the hullabaloo is just Democrats whining about the election. I can't help wondering if Labrador meant "terrifying job."
But Sen. Risch, who sits on the Senate Intelligence Committee, as well as its Foreign Relations Committee, in a remarkable display of blame deflection, told CNN "There's a weasel here and the weasel is not the president of the United States. It's the traitor who disclosed these facts to the Washington Post. I wish you'd go out and interview the Washington Post and ask them to disclose who that is."
Traitor, Senator Risch? Alerting Americans that their petulant presidential dilettante, without consulting intelligence experts, blurted sensitive international security intel to our most persistent and pervasive foreign adversary is traitorous? I beg to differ.
There is perfidy in this story, but not at unknown hands. How the Republican Party and Sen. Risch can continue to refrain from calling for an independent commission to investigate Russian entanglements within the Trump administration, and the president's own obstruction of justice is beyond comprehension. Furthermore, the Republican Party's lockstep apologies for this administration and hindrance of forthright investigation of its numerous ethical and Constitutional violations is unconscionable and an insult to their oaths of office.