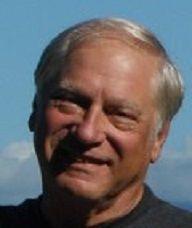 Thankfully, a healthy majority of Republican and Democratic voters largely agree on one thing. We are now, have always been, and will always be strong supporters of education at all levels. Most of us who share that value and commitment realize that, as much as some might suggest otherwise, a very substantial (not entire, but substantial) determiner of educational quality derives from the adequacy of its funding.
The educational rubber meets the financial road for Twin Falls voters today through Tuesday of next week. We need to vote in support of a two-year continuation of the 2015-17 supplemental levy. Since the continuation request is actually a half-million dollars less for the next two years than it was from 2015 through 2017, and since housing has expanded in Twin Falls, the tax rate per dollar property evaluation will actually decline slightly. That fact strongly validates how hard Superintendent Wiley Dobbs and District 411's entire teaching and management staff work to assure every penny of our taxes are being wisely spent.
I've written often about our legislators' failure to adequately fund Idaho education. If that constitutional requirement was being properly met there would be no need for the cycle of bond and levy dependency Idaho schools and citizens have been forced into to meet our children's minimum educational needs. Of Idaho's 115 school districts and charter entities, 93 currently depend on supplemental levies to meet financial requirements to provide our youth absolute bare minimum educational necessities. On March 14, over $709 million in new or continuing educational bonds, facilities levies or supplemental levies will be determined by voters of 45 districts — again, to provide bare bones funding.
These funds are essential to maintain infrastructure, acquire new textbooks, retain current teachers and recruit new ones. Some districts are replacing buildings that predate television. Twin Falls has recently added several new schools and is dealing with many related challenges in real time. Failure to pass the current levy would be a 10 percent hit on its operating budget. Staff positions, teacher-student ratios, electives, athletics, activities, teacher training and technology acquisition would all be subject to drastic reductions. Superintendent Dobbs assured me personally: "The teacher shortage is real." Teacher recruitment in Idaho suffers due to low funding. Twin Falls has become dependent upon "alternative authorizations"(uncertificated teachers) and student-teachers to provide instruction.
Let's put some of District 411's needs in perspective. The 2014-15 per pupil spending average nationally was $11,009. In that same school year Idaho's average was $6,621. In the 2015-16 school year District 411's per pupil spending was $5,291. That means Twin Falls not only spends less than half the national average of two years ago, it is also operating at 20 percent below the Idaho state average. And that 2015-16 per student spending was still $96 below the 2009-10 school year. As the district explains, $5,291 comes to approximately $3.67 per hour per student, or $29.39 per day. This scant allotment covers everything: transportation, salaries, textbooks, supplies, technology, operations, utilities, maintenance, etc.
The Twin Falls School District has been very frugal over the years, managing to save funds via a variety of strategies. During the recent recession these savings were draw down significantly to maintain operation: $3.2 million in 2008, $1.5 million in 2014 and $2.8 million (under three weeks operating costs) this year. As Mike Gibson of the district's Budget Advisory Committee said last December, "The state provides funding for the minimum educational experience. We do not want our schools to simply be the minimum."
It is true that state funding has increased recently, but it has not kept up with the growth in the student population or covered the erosion of capacity and functionality resulting from the recession's amputation of necessary funds. The eight-year lapse in adequate funding has delayed infrastructure maintenance or expansion, technology, textbook, supplies and curriculum upgrades. Hence: The three-quarter-billion dollar statewide bond blizzard at the polls March 14. The backlog has essentially been ignored by our legislators. The legislature has pushed the burden down to local communities. That strategy is disproportionately harsh on some communities over others, especially small rural communities. I'll save that larger discussion for another day.
Suffice it to say recent increases do not bridge the eight-year necessity gap that lean years created. In addition, new statewide requirements earmarked for specific purposes have absorbed some of the increases. Meanwhile curriculum and textbook updates alone in District 411 may exceed $1 million. The average age of computers and related devices district-wide is six to eight years. The cost of hardware and software upgrades to stay current could also easily run into millions.
We owe it to our children and to ourselves to fund our K-12 educational system in keeping with 21st century standards and expectations. It will give our kids better prospects for the future. It will make our community more attractive when recruiting new businesses. It will help our own children become the well-trained, home-grown workforce for those new modern jobs, decreasing the need to move away to explore better prospects.
I urge you. No, actually I implore you to be more motivated than you have ever been before to get to the polls and vote for this supplemental levy. You can early-vote today through Friday from 8 a.m. to 5 p.m. at the County Office Complex on West Addison Avenue. On Tuesday, March 14, the polls will open from 8 a.m. to 8 p.m. Polling places can be located online at http://idahovotes.gov/ or www.twinfallscounty.org. Or, you can call the County Clerk's office at 208-736-4004.
Vote. Just do it.