'Everybody likes trains' — New Model Railroaders building on track to open for this year's fair
FILER — Santa Claus brought Doug Christensen his first Lionel train when he was 6 years old. He continued to receive model trains for the next three Christmases.
"I never got over it," said Christensen, now 76. "I've never seen a train I didn't like."
He's been collecting and building train sets for the past 70 years, and today presides over the Magic Valley Model Railroaders club at the Twin Falls County Fairgrounds. Every year, fairgoers come and appreciate Christensen's intricate, handcrafted buildings and scenery.
The Model Railroaders are the only year-round tenant at the fairgrounds, but earlier this year, their 1930s building was torn down to make room for a new home.
"The foundation and floor was shot," Fair Manager John Pitz said. "The roof was shot."
The new building is on track to be completed by June 1, and while this year's fair will have some trains and tracks set up, the group expects to take a couple of years to rebuild much of its setup from scratch.
"It won't be anything like it used to be," said Clarence "C.L." Reese. "We just don't have that kind of time."
The fairgrounds will pay $50,000 for the construction of the new building, but the club needs to raise $15,000 to pay for the new heating, wiring, lighting and other capital expenses for the train setup.
Moving out
The model railroads are an added attraction each year for the Twin Falls County Fair. But when the group wanted to redo some if its wiring to make the building safer, they realized the costs were going to be a lot higher than expected — especially with the rotted floor and leaking roof.
"We just didn't want to spend good money after bad," Christensen said.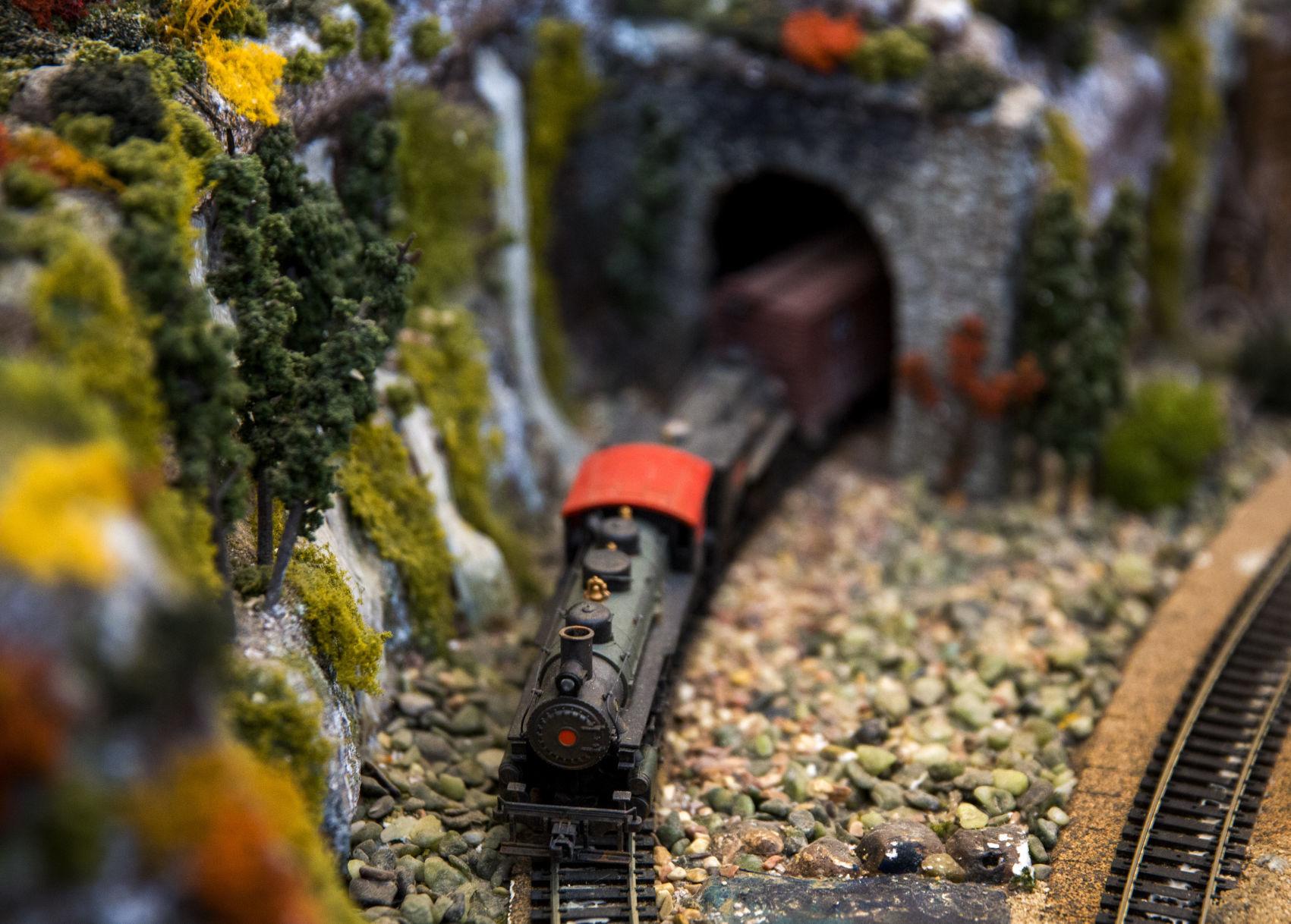 But moving out, although necessary, came at a cost. Much of the scenery and landscaping was built into place and wasn't designed to be moved. A canyon and mountainous scenery were made from newspaper, foam insulation and chicken wire. Much of it was destroyed during the move to another nearby building.
"We couldn't rescue 'em," Christensen said. "They just disintegrated."
The club members will use what they were able to salvage, but the rest will have to be rebuilt. Christensen hopes to incorporate local towns and farms into the new layouts.
The new building will be slightly larger and will have a covered outdoor area for the larger model trains. Inside, the club will no longer have to use propane heaters.
"We'll be able to put in electric heat here," Reese said. "We'll have heat, and it won't be dangerous."
A common interest
The Magic Valley Model Railroaders is a group with about 20 members — most of them retired and "old folks," Christensen said. Anyone is welcome to join, and they say they're looking for younger people to help with some of the physical labor. The Magic Valley Model Railroaders meets at the fairgrounds every Saturday from noon to 2 p.m.
While the club members describe themselves as "crazy, but cohesive," they share a common love for trains. Gene Conley was a fourth-generation railroader (of life-sized trains) and has been in the model railroaders club since 1979.
"We try to appeal to the community as much as possible, and the community is why we're here," Conley said.
The Magic Valley Model Railroaders each year brings in childrens groups to come tour its facility and learn about model trains. And oftentimes, the fathers who come to see the trains with their children at fairtime end up staying longer than anyone.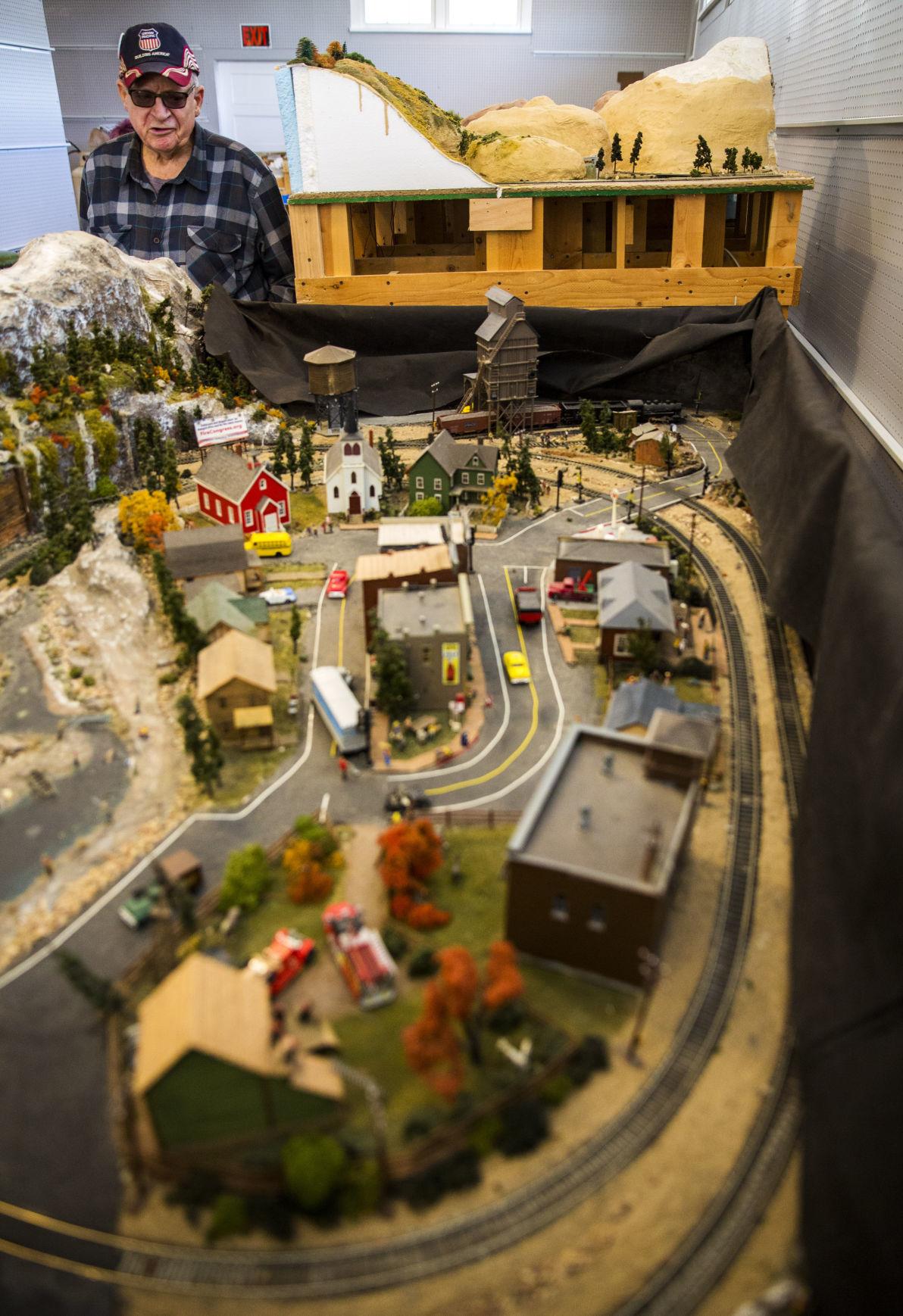 "I think it's the kids inside us that keeps us going," Conley said.
Anyone interested in donating to help the club with setup expenses can call Christensen at 208-420-0945. Donors of $500 or more have their names on a plaque, and donors of $1,000 or more will have a scale model of their building or service vehicle placed on a layout of their choice.
The club offers even more bonuses for larger donations, and a major corporate sponsor ($2,000 per year over five years) will have the building named after that company.
"Everybody likes trains," Christensen said. "Everybody."