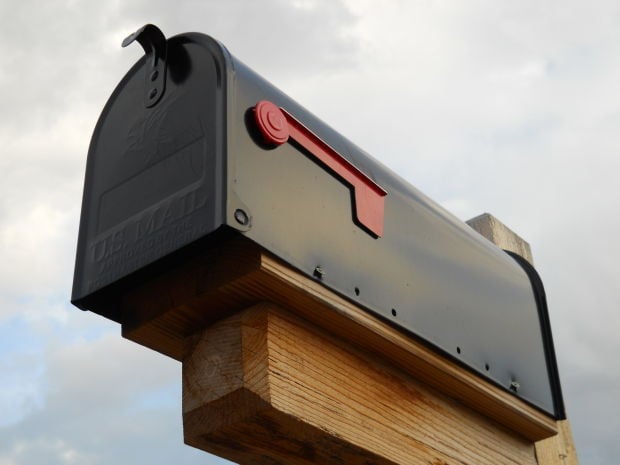 Thanks for a wonderful Live History Day
The Jerome County Historical Society wishes to thank those who helped make our 34th Live History Day wonderful for our visitors: Boy Scout Troop 139, Magic Valley Antique Tractor Pullers, Southern Idaho Draft Horse and Mule Association, Jerome High School FFA, Lola Fitzpatrick's petting zoo, Bits & Spurs 4-H club, the Lickley family, Agropur (Jerome Cheese), Southern Idaho Model Railroaders, Idaho Rodeo Hall of Fame, Civil War Re-enactors including "President Lincoln," Revolutionary War Re-enactors, Denzel and Jackie Larsen, Wal-Mart, Sign Works, Ida-Licious, Jerome County Sheriff's Community Service Workers, Horizon Elementary, Fiddlers, Inc., Moss Greenhouse, Western Ag, Western Waste, KART radio, our membership volunteers, all the persons who baked fruit pies, Rev. Richard Goetsch, Lois Adams, and, of course, all of the visitors who experienced the way of life in Magic Valley in the early years.
We are looking for local persons or organizations to "adopt" a building at the Idaho Farm and Ranch Museum to clean, paint, do minor repairs through the summer and/or be a docent during Live History Day. Call Jerome County Historical Society office 208-324-5641 or email info@historicaljeromecounty.com.
Jerome County Historical Society
Live History Day coordinators: Peg Roberson, Shonna Fraser, Kim Lickley, Linda Helms
8th annual cow P.I.E. a huge hit
Thanks to all who made the TFSD Education Foundation's 8th Annual Cow P.I.E. (Partner in Education) a huge hit! Congratulations to our grand prize winner, Mike Holloman, who won $500 cash, gift certificate to the Escape Room, Pizza Pie Café party for 10, and an All Sports Pass to TFHS. Congrats also go out to all 40 winners of cash, gift certificates and prizes! We couldn't do it without our sponsors: Gold Level: Plant Therapy and Stotz Equipment, Silver Level: Key Bank, US Bank, D.L. Evans Bank, Edward Jones, Keveren Foundation, Inc., Hilex Poly/Novolex and Cap Ed, Red Level: Beams Flooring America, Balanced Rock Insurance Agency, Inc., Idaho Medicine Associates-Drs. Burgett, Dimaggio, Dopp, Helms, Laucius, and Anne Fulmer, NP, Northwest Farm Credit Services and Zions Bank, Green Level: Hudson's Shoes, Yellow level: Huberta Phipps, LCPC, Vision Source Eye Center, and Rocky Tops, LLC. Thanks also go out to our in-kind donors: Pizza Pie Café, Escape Room, Perkins, Blip Printers, Chevrolet of Twin Falls, VLCM, Vickers, Les Schwab, Blu, Maxie's Pizza, Taco John's, Putter's Golf, and Stephanie Krebs at Watkins Distributing. Thank you to the National Guard for providing our spirit judges, the Casdorph Family for providing the much-needed COWS, Music Monkey for the sound system, both schools for their energy and leadership, our high school FFA, CRHS and TFHS cheer, dance, band and drum corps for the entertainment and friendly competition, and both school student councils and advisers for their time and dedication!
Congratulations to CRHS for receiving the Spirit Bell, to TFHS for the football game win, CRHS Booster Club for winning $500 for the cow who "relieved itself" first. Congrats to all the students for collecting truckloads of canned food for our community! The spirit was felt by all who attended! We appreciate everyone who purchased tickets, our sponsors, our hard-working Cow P.I.E chairman and awesome Foundation Board members, and this wonderful community for helping the TFSD Education Foundation raise funds for our Teacher Mini Grant Program, which helps provide funding for innovation in our classrooms!
See you all next year for the 9th Annual Cow P.I.E./Service Bowl game!
Linda Watkins
TFSD Education Foundation executive director