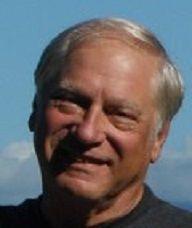 The Times-News and several other Idaho newspapers have run stories in the last week contemplating the implications of Sam Wolkenhauer's recent population projections for Idaho. Wolkenhauer, a Department of Labor regional economist, models population growth trends. Sources of data for the analysis include the US Census Bureau and US Bureau of Economic Analysis. To the great joy, or great consternation of Idahoans (depending on who is commenting) our population growth rate is projected to be triple the national average through 2025.
We've all had conversations with fellow Idahoans about the way we view the impacts of population growth. Those who associate benefit from strong population growth tend to be happy about growth. Those nostalgic for the fading rural agrarian character of Idaho will likely be less enthusiastic about growth and lament the predictions.
A high rate of population increase benefits many economic sectors. Developers and retailers see a rise in demand and potential sales. Manufacturers see potential increases in work force size. If the state maintains or improves its ratio of public service careerists to population (educators, social workers, law enforcement, firefighters, etc.,) those professions represent opportunities for employment. Similarly retail work forces and manufacturing jobs will potentially increase as enterprises take advantage of the potential growth in work force.
However, a high rate of population increase can also both distort cultural norms and stress local, state and national governmental capacities and budgets to adequately respond to the concomitant needs for infrastructure, personnel and service expansion. Since growth is expected to be significantly greater in urban and suburban areas, it will also potentially require reformulation and creation of innovative new facets of institutional interface with the public to match the changes in its societal character.
Higher population and higher population density puts greater stress on existing infrastructure. It will both demand infrastructure expansion and more frequent infrastructure maintenance schedules. Both mean increased costs, and likely disproportionately higher per capita costs than in previous decades. That is a bitter pill to swallow in a state that has adhered to an absolute minimalist philosophy regarding state "investment" in infrastructure and services.
Idaho's population will have nearly doubled between 1980 and 2020 (two generations). The fabric of Idaho society has vastly changed. Urban areas have mushroomed and currently represent our most concentrated areas of increasing real gross domestic product, according to the US BEA. Many small communities are stagnating or losing population. Where small communities are growing, that growth is well below the rate of metropolitan areas.
While small-town residents are likely gratified that their physical communities have been only minimally morphed, even the most bucolic and remote Idaho communities are nonetheless affected by inescapable inroads of technology, bureaucracy and even visitation by "the outside world." Rural Idahoans, especially middle aged and older folks, may suffer from a kind of social schizophrenia. They cherish the comfortable parochial, pastoral, cultural and social norms of the past, but simultaneously don't want to be deprived of the internet, cable TV, cellphones and rapid access to emergency medical care, etc. Furthermore, reality is that everywhere is now in reach of a Sunday drive by anyone from anywhere to "tour" the Idaho outback. And some sightseers wind up buying idle property on a whim.
The times they are a changin' says the song. And burgeoning populations are one of the strongest agents of change. But the change is not uniform across regions or demographic groups.
To keep up, Idaho needs better targeted and more robust commitment to the varied needs of individual age groups and locales. Expansion of educational opportunity and resources at all levels is perhaps the top priority — one that has suffered egregiously from both lack of vision and commitment by GOP legislators who still gauge their "success" by finally meeting pre-recession funding.
Wokenhauer projects that the over-65 population will increase from 14.7 percent to 17.3 percent by 2025. This demographic typically has greater health care needs, assisted living needs, and a range of expensive social service needs. It is also more often financially incapable of meeting its overall financial needs, resulting in bankruptcy or near decimation of their accumulated monetary worth. That scenario can impose severe financial burdens on their children or grandchildren. Idaho has consistently failed to adequately meet the overall health care needs of her general population. If these growth projections come true, and if Idaho remains one of the lowest median income states in the Union, this demographic shift could prove highly problematic, if not catastrophic, to Idaho extended families.
Idaho's statewide population is projected to grow by over 202,000 between now and 2025. In south-central Idaho alone an increase of nearly 16,000 is expected.
Idaho population is growing at three times the national rate. However, I don't think our current leaders are demonstrating anything like three times the national vision to deal with that challenge. If anything, most days it feels more like one-third the vision and resources are being devoted to this tsunami of needs compared to the national average. The same-old, same-old of generous tax breaks for the rich, crossed fingers for tinkle down to the working class and turned backs to the future isn't likely to cut it.
Eight years is a short time. Most of us are still licking our wounds from the recession of 2009. Are you really confident that leaders still infatuated with the 1950s will meet the challenges of 2025?