At 85 he still looks like a ball player: Norman "Duke" Wiseman looks back on his life in athletics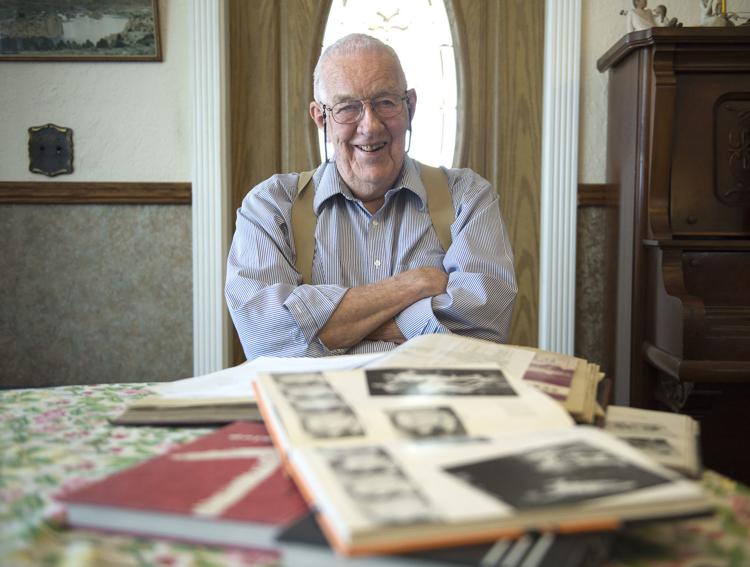 TWIN FALLS — Norman Wiseman was a big fish in a small pond — one of eight boys who graduated from high school in 1952 in Culver, Ore., a hamlet north of Bend.
"I did really well in high school basketball," the formerly 6-foot-7-inch Wiseman said Wednesday. "I averaged 33 points per game."
Today, at nearly 85, the man known as "Duke" stands 6 feet 6 inches and still looks like a ballplayer.
Basketball has been very good to Duke, who credits the sport for the life he's lived.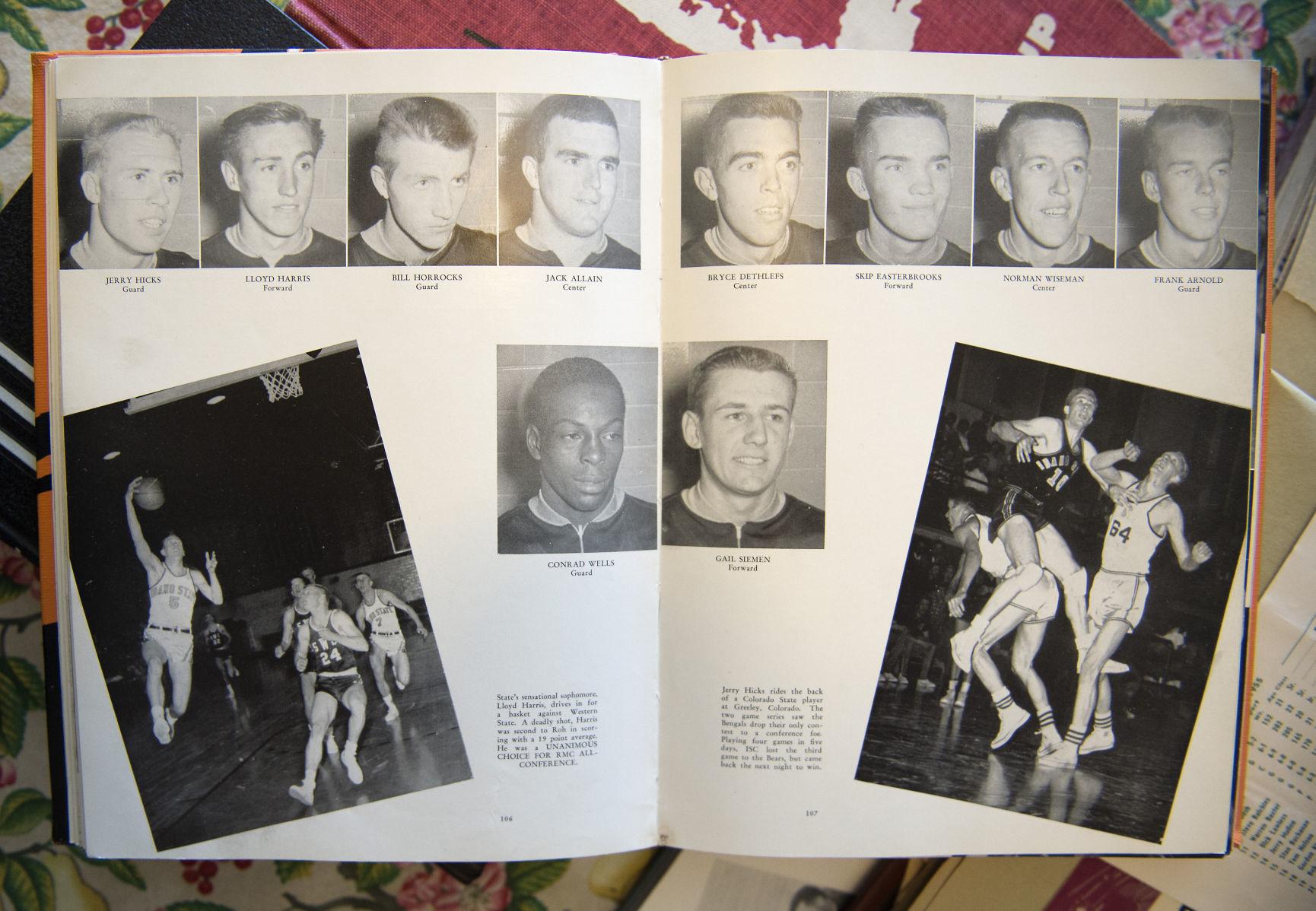 After graduating, he tried out for college teams in Oregon, but was picked by none. Then one day — out of the blue — he got a letter from Steve Belko, head basketball coach at Idaho State College. Belko asked Duke to come to Pocatello to try out for the Bengals.
He later learned Culver's druggist, an ISC alumnus, had watched Duke play high school basketball and had suggested Belko recruit him.
So Duke took a bus to Pocatello and Belko met him at Reed Gym. The gym seemed enormous to him, he said, compared to his tiny gym back in Culver.
A group from the college gathered to watch him demonstrate his skills. When it was over, Belko offered him a full scholarship to the college.
Duke had planned to go into vocational school, until he realized his scholarship was given only to academic students. So he quickly changed his emphasis from woodworking to social studies, geography, psychology and history.
"I owe a lot to basketball," he said. "It gave me my education, my wife and my career."
The game also gave Duke his nickname.
When Bengal basketball players met for the first time on the court, the coaches asked them to give their full name and tell something about themselves.
"So I told them my full name: Norman Louis Albert Andrew Wiseman," he said. "Then someone said, 'I'll never remember all that; sounds like a duke or something.' And I've been Duke ever since."
Because of a broken arm, Duke was redshirted his sophomore year, giving him free time to court the love of his life, Ora Lee Fuller of Twin Falls.
"I majored in Ora Lee," he said. "I was so infatuated with her."
Ora Lee is the daughter of Dr. Orrin A. Fuller, long-ago director of the Twin Falls Municipal Band. The band named her, she said.
"I was supposed to be Orrin Jr.," Ora Lee said. When the band leader found out he had a new daughter instead of a son, he asked band members to suggest more feminine names and passed around a hat. Orrin Fuller pulled the name "Ora Lee" out of the hat and he knew that was it.
Ora Lee was part of the Bengal's Pep Club. She knew nothing of basketball, but she liked to wear the cute outfits and shake pom-poms, she said.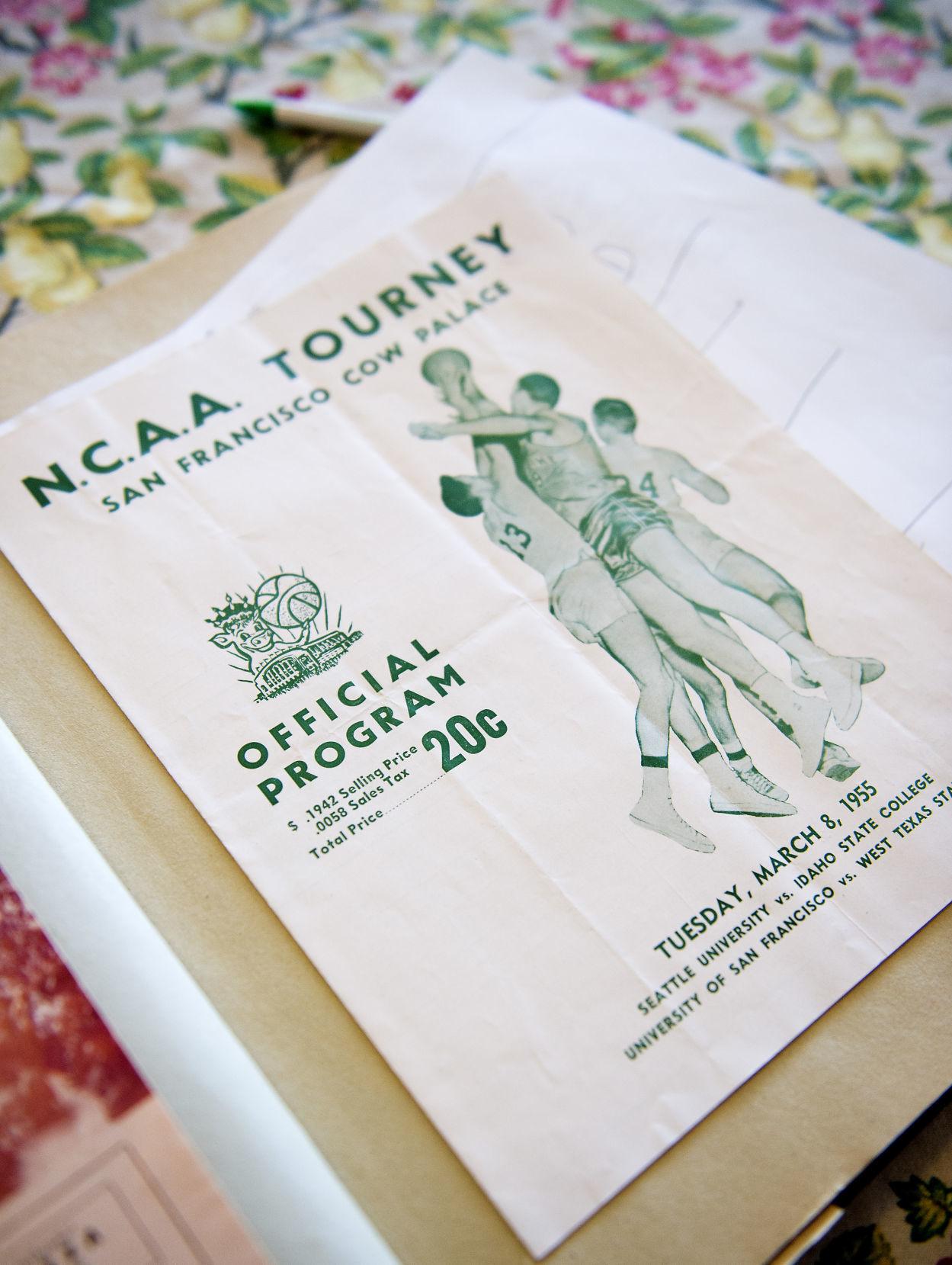 Meanwhile, Coach Belko worked on Duke's skills.
"He became really good at shooting hook shots," said Duke's son Andy Wiseman, retired school district supervisor at Castleford. "The coach would have him shoot 300 hook shots from his right hand and 300 hook shots from his left hand, every day."
Belko led the Bengals to National Collegiate Athletic Association tournaments five years in a row; Duke competed in both his junior and senior years.
"We didn't stand much of a chance of winning with Bill Russell playing for the University of San Francisco," he said.
Duke didn't actually play against the basketball legend, "but we shared the same locker room," he said.
"The first time I saw him, I thought he was 7 foot 9," he said, but admitted Russell is only a few inches taller than himself. "I was amazed."
Duke always knew he'd be a teacher. His nearly 40-year career in education took him back to Oregon, then — to Ora Lee's delight — to Twin Falls, where they finished raising their four children.
Ora Lee taught at both Lincoln Elementary and the old Washington School at North Five Points in Twin Falls.
Duke taught and coached at Robert Stuart Junior High, then became vice principal at the old O'Leary Junior High on Shoshone before becoming the principal at the new O'Leary on Elizabeth Boulevard. During his summers, he farmed 40 acres southwest of town. That first summer at the farm, he somehow managed to rebuild his tiny farmhouse and earned a master's degree.
He topped off his career as the athletic director for Twin Falls School District before retiring in 1991.
"Duke has always been larger than life; he's a really, really big man," said Dennis Bowyer, former director of the Twin Falls Parks and Recreation Department.
Bowyer — a tall man himself — said he always looked up to Duke, both literally and figuratively. "He's a great man, a respected man."
Duke's legacy may well be the tennis courts at Twin Falls High School. Knowing the importance of athletics, Duke used every tool in his box of skills to raise money for the courts in the early 1980s.
Duke beamed Wednesday as he leafed through pages of school books and photographs, the names and hometowns of his classmates came easily to him.
"It's been 20 years since I've seen any of this."
"So I told them my full name: Norman Louis Albert Andrew Wiseman. Then someone said, 'I'll never remember all that; sounds like a duke or something.' And I've been Duke ever since." Norman "Duke" Wiseman, former Idaho State College basketball star