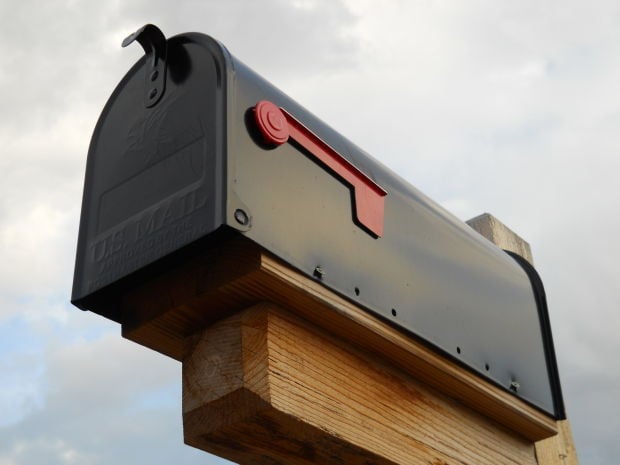 Thank you, for another great event
On July 15, Hospice Visions, Inc. proudly sponsored the 3rd Annual Vietnam War Veterans Commemorative Welcome Home Celebration in Harmon Park. It was an honor and a privilege to be among so many men and women who courageously served this country during the Vietnam War and all other wars and conflicts. We would like to express our heartfelt gratitude to those who made this event such a great success: Chris Talkington, Jim Fields, Don Hall, Bob Rynbrand, Darlene Stockton, Sharon Sullivan, Letti Hernandez, Lisa Schultz, Frank Ellis, Shane Hall, Vietnam Vets/Legacy Vets Motorcycle Club, Combat Veterans Motorcycle Association, Legion Riders, Les Wilson/Combat Vets Motorcycle Club, Jimmy Berkley/Twin Falls Veterans Council, Twin Falls American Legion Post 7, Magic Valley Honor Guard, Reverend One Finger and the Veterans of Freedom Motorcycle Club, Cliff Lockhart and the Magic Valley POW/MIA Awareness Association, Connie Campbell and Syringa Place Assisted Living, Dan Ashley, Marvin Pierce (beer garden), Richard Stivers and Title Fact, Daughters of the American Revolution, Chick-fil-A, Action Cycle, Dr. Workman, Calvin Armstead/Veterans Services, Bridgeview Estates, Pepsi Beverage Co., Independent Meat Co. — Falls Brand, Fred Meyer, Tour Ice, Jim Bob's Bakery, Scarrow Meats, Jerry Gunter, Dwayne Christian, Donnelley Sports, Western Waste Services, Visions Home Health, KMVT, Hospice Visions staff and volunteers, all of our area veterans, all of the motorcyclists and citizens of the Magic Valley who came to show their support.
A very special note of thanks goes out to Officer JP O'Donnell of the police department; and Sgt. Art Rebollozo, Deputy Tom Schroder and Sgt. Dan Thom of the sheriff's department, for escorting our motorcycle procession with grace and precision. We'd also like to thank the Jerome County's Sherriff's Office and the Jerome Police as well as Twin Falls city and Twin Falls County police officers who controlled the traffic at intersections, across the Perrine Bridge and through the cities that were traveled. Thank you, from the bottom of our hearts, it meant so much.
If I have forgotten anyone, many thanks to you also! We look forward to welcoming home our Vietnam veterans again in 2018!
Tami Slatter
Executive director
Hospice Visions
Going the extra mile
The Twin Falls Chamber of Commerce Ambassadors established The Extra Mile Award to recognize acts of good will in the community. It is given to 14 individuals each year who go above and beyond their normal job duties to serve the community.
While the award winners are certainly deserving of recognition, there is another group of individuals who participate with the award and are worthy of acknowledgment. On behalf of the Extra Mile Award Committee, thank you to those businesses, organizations and individuals who donate goods and services as part of this award program.
Your contribution to this program shows the award winners the true import their actions have in this community. Thank you, First Federal Savings Bank, Idaho Power, BBSI, McDonald's, College of Southern Idaho, AWOL Adventure Sports, Elevation 486, Twin Falls Urgent Care, St. Luke's, D.L. Evans Bank, Idaho Central Credit Union, Canyon Ridge High School, Twin Falls High School, Reeder Flying Service, PMT, Willamette Dental, Daisy's Olde Time Confections, US Bank, John Bringhurst Financial Advisor at Waddell & Reed Financial Advisors, Wills Toyota, Pizza Pie Café, Albertsons, Galaxy Awards and Engraving, Zions Bank, Claude Brown's, Culver's, Magic Valley Cinema 13, the American Legion Auxiliary, Gem State Paper, Smiles 4 Kids, Oasis Stop 'N Go and Kickback Rewards Systems.
Again, thank you for providing recognition to those in our community who are going the extra mile! If you know someone who has gone the extra mile, you can nominate them for this honor by downloading the nomination form from the Chamber of Commerce website, twinfallschamber.com.
Eva Craner
Extra Mile Committee chairman
M&M Tournament says thanks
The McLean, Traughber and Hillier families would like to say thanks to all the businesses that donated to our 8th Annual Mac McLean Memorial Softball Tournament held on August 25, 26 and 27 at Forsyth Park. Tony's 2T Auto, Chick-fil-A, DOT Foods, 93 Golf Ranch, Putters Mini Golf, Castle's Corner, Renew Espresso & Ice Cream, Valley Country Coffee Espresso & More, Valley Country Store, PizzaPieCafe, Con Paulos Chevrolet, Buffalo Wild Wings, Jerome Pizza Hut, Jerome Garibaldis, Jamba Juice, Ida-Licious, Stinker, Starbucks, Jump Time Idaho, Jerome DQ, KFC, Lynn's Kitchen, Sabrina Allred, Moose Stash Boutique, Clover Mountain Crafts, Perfectly Posh by Megan Arellano, Lu La Roe by Summer Comstock, David Hartman for the pop donation and a big thanks to the Jerome Recreation Department.
We would especially like to thank the many people that donated their weekend to be umpires and scorekeepers in order for all the proceeds to go to scholarships: Josh Gailey, Clint and Dani Koyle, Justin Dayley, Terry and Laura Ward, Sabrina and Bella Allred, Mady Arellano, Chad Trammel, Jamie Stone, Robbie and Kalli Straub, Chris and Stephanie Mattson, Matt Lindsay, John Ramsey, Pat Parker, Brandon Plumb, Zac Nate, Cody Flynn, Jose Loya, Whitney Connell, Kristin Young, Darren Pierson, RJ Scovel, Luke Rubash, Joey Patterson, Eric Bywater, Jesse Mercado, Celene Luevano, Jennifer Dutson, Steve O'toole, the SWAT girls and many others whose names we did not get.
The McLean Scholarship is awarded annually to athletes at Jerome High School. Since 2008, we have awarded 19 scholarships. This year's winners were Kaela McClure and Nate Nordquist.
BILT beat Wristband to take the upper division. Dang Good won the middle-division and TBD got second. Lower-division champs were Fusion, with Team Janet second. Congratulations to upper-division MVP Jared Coordes, middle division MVP Alex Padilla and lower division MVP Lonnie Bloom.
Theresa McLean Traughber
Kimberly Gailey
Thank you, from
Santa's Cause
From the bottom of my heart, I would like to publicly thank the Glanbia Foundation for their recent grant of funds to Santa's Cause. We are so incredibly thankful to have been chosen as one of the recipients of a grant. The mission of Santa's Cause is to make foster children's lives better through our Christmas toy drive and our Tooth Fairy program. Glanbia has made that mission easier for us, for with your support, we are able to make a difference everyday in the lives of foster children, some of the most disenfranchised children in our community. We are so grateful to reside and work in a community that gives back so much! Words are not enough to convey our deep gratitude to the wonderful people at Glanbia. Thank you, thank you, thank you for your kind and generous donation!
Kelly Peterson
Executive director
Santa's Cause